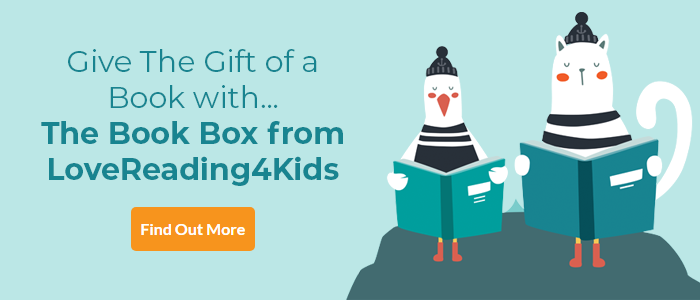 Wilderness Wars Review
In a nutshell: action-packed adventure on a remote Scottish island.
Scottish islands have provided the background for some great adventures recently, from Geraldine McCaughrean's Carnegie winner Where the World Ends to Julia Green's To the Edge of the World and Kerr Thomson's The Sound of Whales. Barbara Henderson takes readers to just such a remote island and stages a tense and exciting confrontation between humanity - represented by the narrator, Em, her family and others involved in the creation of a new luxury hotel - and nature, represented by the island's furred and feathered inhabitants. There's a very good sense of the wild and scary power of the natural world, and it puts human behaviour in the spotlight too. Em is a strong central character, a good companion for readers throughout her intriguing, often scary adventure.
Other Info
The author says 'Wilderness Wars really explores the issue of keeping our wild places just that: wild. But it does so through a tense adventure story which asks the question: What if nature fights back? Out of all my unpublished manuscripts, it was my favourite, and I was delighted when Cranachan took it on. With debates about the Coul Links development near Embo in full flow, it feels very topical right now.'
A Piece of Passion from Anne Glennie; 'An eco-thriller set in the Hebrides is a timely lesson and a cautionary tale in how we should respect nature and our environment. It an ideal book to encourage study and discussion of how to protect our wild spaces and the place we call home, as part of topic work or eco-school projects. The most important thing though is the story, and in this latest addition to the Cranachan bookshelf, young readers will be swept along in a high-thrill, pacey plot full of action with characters they can relate to, to keep them turning the pages until the end.'
Wilderness Wars Synopsis
In a daze, I take it all in: the wind, the leaden skies, the churning moody sea. And, far in the distance, a misty outline. Skelsay. Wilderness haven. Building-site. Luxury-retreat-to-be. And now, home.
When her father's construction work takes Em's family to the uninhabited island of Skelsay, she is excited, but also a little uneasy. Soon Em and her friend Zac realise that the setbacks, mishaps and accidents on the island point to something altogether more sinister: the wilderness all around them has declared war.
Danger lurks everywhere. But can Em and Zac persuade the adults to believe it before it's too late?
Wilderness Wars Reader Reviews
In addition to our Lovereading expert opinion some of our Reader Review Panel were also lucky enough to read and review this title. You can click here to read the full reviews.
A modern fable about nature and future generations, and a vivid story full of near-misses and sinister accidents. Realistic adventure which I really enjoyed. Full review
Wilderness Wars Press Reviews
Wilderness Wars slow-builds menace from its nail-biting opening to its stunning apocalyptic climax. is is a golden eagle of a book — it grabs you in its talons and won't let go. A thought-provoking and often frightening study of what happens when you mess with Nature and Nature decides to fight back. And how faith, family and friendship can forge the right path. Olivia Levez, Author of The Island and The Circus
If you loved this, you might like these...