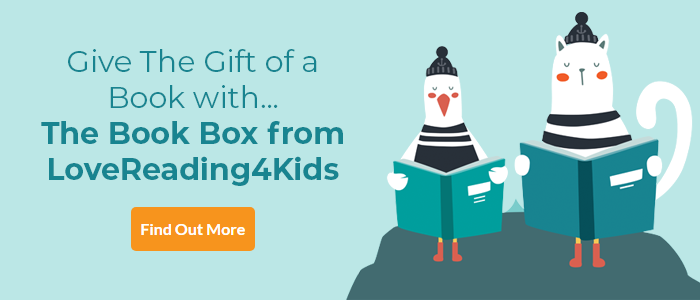 Rumblestar Review
Enchanted adventures in a magical other world
As proved in her hugely popular Dreamsnatcher series, Abi Elphinstone understands exactly what young readers want in the way of magical adventure and Rumblestar, the first instalment of a new series, should make them very happy indeed. The new Unmapped Chronicles start with a 'what if' - specifically what if our climate was actually created magically in another world linked to ours? When Casper Tock finds himself in just such a world, all he wants is to escape but it's his destiny to stand against the villainous Morg to safeguard his home. In this he has a wonderfully spiky companion, a girl called Utterly Thankless, and a whole host of dangers to confront. The adventures keep coming and Elphinstone's imagination seems boundless while she's clearly thinking too about the climate challenges we face in the real world. Great stuff, and a real treat for young readers.

We've got some great stuff related to this book in our KidsZone.
Head over there and check it out now.
Rumblestar Synopsis
Eleven-year-old Casper Tock hates risks, is allergic to adventures and shudders at the thought of unpredictable events. So, it comes as a nasty shock to him when he accidentally stumbles into Rumblestar, an Unmapped Kingdom full of magical beasts. All Casper wants is to find a way home, but Rumblestar is in trouble. An evil harpy called Morg is sending her followers, the Midnights, into the kingdom to wreak havoc and pave the way for her to steal the Unmapped magic for herself. But Casper cannot turn a blind eye because the future of his own world, he discovers, is bound up with that of the Unmapped Kingdoms. And so, together with Utterly Thankless, a girl who hates rules and is allergic to behaving, and her miniature dragon, Arlo, Casper embarks upon an adventure full of cloud giants, storm ogres and drizzle hags. Can he, Utterly and Arlo, the unlikeliest of heroes, save the Unmapped Kingdoms and our world from the clutches of Morg and her Midnights?
Live a life filled with adventure with Abi Elphinstone in this brand NEW series where a whole new world is waiting to be discovered...
Rumblestar Press Reviews
'Abi Elphinstone's books are full of adventure, with heart, and, above all, bravery' Katherine Rundell
'No one does edge-of-seat action like Abi' Emma Carroll
`Abi Elphinstone is proving to be a worthy successor to CS Lewis' The Times
'Brimming with enchantment and adventure, this is Abi Elphinstone at her magical best' – Catherine Doyle, bestselling author of The Stormkeeper's Island
'Abi Elphinstone has created a complete world so believably and effortlessly, I can only marvel' – Piers Torday, bestselling author of The Last Wild
'The Unmapped Chronicles series is irresistible' – Lauren St John, bestselling author of Kat Wolfe Investigates
If you loved this, you might like these...