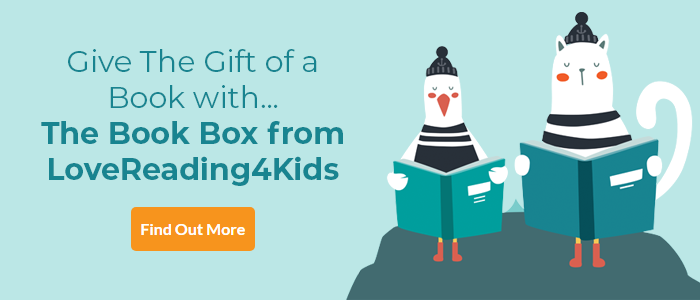 Rose Rivers Review
New and old friends united in classic Jacqueline Wilson story
Jacqueline Wilson's historical novels tell vivid, enthralling stories about young girls in testing situations, and Rose Rivers is classic Wilson. Rose is the daughter of a wealthy family – her father is a respected artist, though their wealth comes from her mother, or rather her grandfather, a mill owner. Rose loves to sketch, a great way of getting her father's attention, but is frustrated by the restrictions on her life, and her mother's expectations for her. The family has a large staff, and it's the arrival of two new servants that provides the catalyst for change in Rose's life. They are a new 'nurse' for Rose's sister Beth, who has challenging learning disabilities; and our old friend Clover Moon, who becomes a real and valuable friend to Rose. The Victorian setting is very well described, but the real issues are timeless: friendship, family, finding your independence.
Rose Rivers Synopsis
A wonderful story starring old friends and new from the much-beloved Victorian world of Hetty Feather. Rose Rivers lives in a beautiful house with her artist father, her difficult, fragile mother and her many siblings. She has everything money can buy - but she feels as though life isn't fair for girls and poor people. Why can't she be educated at school like her brother? Why can't she learn to become a famous artist like her father? Why is life so unfair for people who were not born rich? When a young girl, Clover Moon, joins the household as a nursemaid to Rose's troubled sister Beth, and she meets her father's bohemian protege Paris Walker, she starts to learn more about the wider world. Will Paris help Rose finally achieve her dreams? And will she be able to help Clover find her own dream?
Beautifully illustrated by Nick Sharratt, Rose Rivers is a brilliant addition to Hetty Feather's world, by the beloved award-winning and bestselling Jacqueline Wilson.
Rose Rivers Reader Reviews
In addition to our Lovereading expert opinion some of our Lovereading Reader Review Panel members were also lucky enough to read and review this title. You can read their full reviews by clicking here.
Charlotte Dunn, 10

- 'This reminded me of one of my favourite Jacqueline Wilson books, Opal Plumstead. It's the story of a young girl and her family as she grows up set in the Victorian Era. It's exciting and gripping!'
Rosie Watch

- 'A wonderful addition to the Hetty Feather series. A super story of a Victorian childhood with all the issues faced by modern childhood.
Brilliantly and sensitively written.'
Evie Aconley, 11

- 'You will definitely enjoy this book from the world of Hetty Feather and I would recommend this to ages 10 and above.'
Issie Ford, 10

- 'This is another wonderful historical story from Jacqueline Wilson which gives modern readers insights into the Victorian era and shows how unfair society was to girls and women. I loved it!'
Bella

- 'Another Brilliant book by Jacqueline Wilson that follows on from the Hetty Feather books.'
Anya Fuller, 10

- 'A gripping and emotional book that has you hooked on to every word. After the first chapter it was as though I was best friends with Rose.'
Ellen Hall, 8

- 'When Rose's brother Rupert goes to school, Rose really wants to go too. However this book is set in Victorian times and girls don't go to school!This book is a page turner. It also has some good victorian facts in it.'
Aoibhe Churcher, 12

- 'Rose Rivers is a masterpiece, written by the incredible Jacqueline Wilson! I enjoyed it enormously and would recommend it to everyone!!!'
Bea Whithear, 10

- 'Rose Rivers has six brothers and sisters and lives in a big house in London. Her family are rich, she has servants, books, nice clothes but what she really wants is to go to school and have friends.'
Rose Rivers Press Reviews
Prasie for Clover Moon;
Portrays the trials and tribulations of Victorian England vividly and with compassion ... Highly recommended The Bookbag
Clover is a brave, intelligent protagonist ... Her adventure out into the world is both funny and sad, ensuring it hooks readers right to the end Booktrust I rate this book 5 stars ... the best Jacqueline Wilson book I've ever read! -- Georgie, 11 Lovereading4kids.co.uk
This book is like an eye catching gem ... It is Hetty Feather for the next generation -- Bryher, 11 Lovereading4kids.co.uk
This is definitely going to be another of Jacqueline Wilson's bestsellers. I loved the character Clover Moon -- Anya, 11 Lovereading4kids.co.uk
A brilliant writer of wit and subtlety' The Times
She should be prescribed for all cases of reading reluctance Independent on Sunday
Has a rare gift for writing lightly and amusingly about emotional issues Bookseller
If you loved this, you might like these...