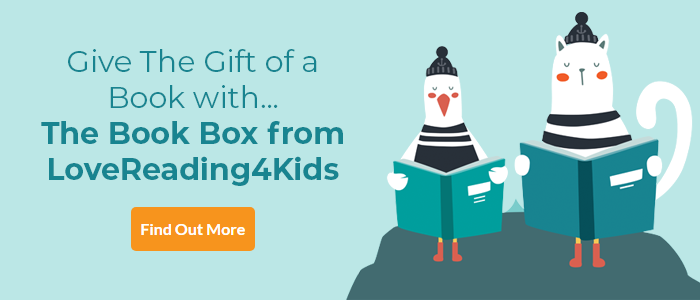 LoveReading View on Once Upon a Rhythm The story of music
Another of James Carter's highly successful, poetic and playful non-fiction titles
Just like the award short-listed title Once Upon a Raindrop, this is a wonderful topic introduction, but this time revealing the origins and essentials of music in all its forms. A colourful visual treat from the notation themed endpapers to the irresistible, exuberant and inclusive depictions of the drumming, dance and song that have been a vital part of human life since ancient times. We journey through songs originating around the campfire and passed down through the generations, the development of instruments and musical notation right up to the genres which we enjoy today. Engaging and informative and ending with an acrostic poem, based upon the word Rhythm, of useful information about musical history, this book begs to be read aloud. The page design using bold text and red for emphasis ensures that nobody could fail to catch the beat. It is a real celebration of rhythm designed to inspire young musicians everywhere to get involved. Music has always been a part of James Carter's school performances so he is absolutely the perfect match for this topic and this poem would be great piece to use for choral speaking performances in assemblies and the like.
Other Info
Discover the journey of the origins of music, from the drum beats of ancient civilisations, to the oral stories passed down the generations through song, to the myriad genres we enjoy today. James Carter's narrative verse takes the reader on an incredible journey – illuminated by Valerio Vidali's vivid illustrations. The worlds of poetry and non-fiction collide in Once Upon a Rhythm to create a beautiful, unique picture book about the history of musical exploration.
Once Upon a Rhythm showcases poetry at it's very best – playful, rhythmic, entertaining and informative. This book, adding to Carter's growing selection of visual and poetic non-fiction titles are brilliant for reading aloud. This is a timely addition to any discussion with youngsters about the significance of expression, of celebration, and creative endeavour.
Once Upon a Rhythm The story of music Synopsis
It hums and it thrumsvthrough day and night the magical, mystical rhythm of life!
Follow the story of music back to the very beginning. Did it start with a stomp or a clap? This playful poem is an ode to the colourful world of music and rhythm
If you loved this, you might like these...