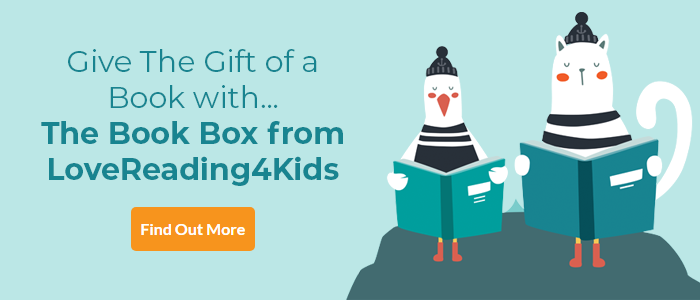 Bearmouth Review
Courage, rebellion and revolution run rampant in this boldly accomplished debut set in brutally exploitative Bearmouth mine
October 2019 Debut of the Month | Longlisted for the Branford Boase Award 2020
Told in narrator Newt's distinctive phonetic English, this dark debut dazzles with originality and delivers a potent case for combatting inequality.
Bearmouth is home to a grim mining business, where men and children labour under inhumane conditions to make their Master wealthy. They work under the earth, under the omniscient Mayker who - so workers are told - "sen us down into the dark Earf/To atone for the sins o our forefarvers an muvvers". Naïve Newt hasn't seen daylight in years, but takes pride in being taught to read and write by fatherly Thomas, blithely accepting this lot until the arrival of new boy Devlin. Devlin's talk of "revolushun" makes Newt feel that things are "unravellin slowly slowly lyke a bootlayce comin all undun."
Life in Bearmouth is beyond bleak, but the sparks of Devlin's revolutionary spirit catch light and drive Thomas to ask the Master for "more coinage" for the workers, to question why they must pay for essential clothes, to demand to know when the promised safety lamps are coming. Then when tragedy strikes, Newt too realises that things "ent bloody well ryte" and takes on Devlin's insurgent tendencies, with explosive effects. Emotionally engaging, this searingly original novel about standing up to abuses of power and fighting for freedom is radiant with story-telling excellence.
Other Info
Inspired by Liz's research into the working conditions of early Victorian coal mines, Bearmouth shows an imagined world where workers are treated as little more than pit ponies, both living and working in the dark depths of a mine. Told first person, Bearmouth explores ideas around exploitation, truth and class through the unique voice of an extraordinary young person who dares to question the status quo.
Bearmouth Synopsis
Life in Bearmouth is one of hard labour, the sunlit world above the mine a distant memory. Reward will come in the next life with the benevolence of the Mayker. New accepts everything - that is, until the mysterious Devlin arrives. Suddenly, Newt starts to look at Bearmouth with a fresh perspective, questioning the system, and setting in motion a chain of events that could destroy their entire world. In this powerful and brilliantly original debut novel, friendship creates strength, courage is hard-won and hope is the path to freedom.
Bearmouth Press Reviews
Darkly brilliant. I was totally immersed... subterranean and claustrophobic and a vivid voice telling the story. Gill Lewis, author of A Story Like the Wind
Liz Hyder is a writer of true courage. David Almond
Ambitious and darkly brilliant... provocative, tender, claustrophobic and epic. It blew my mind. Kiran Millwood Hargrave
If you loved this, you might like these...