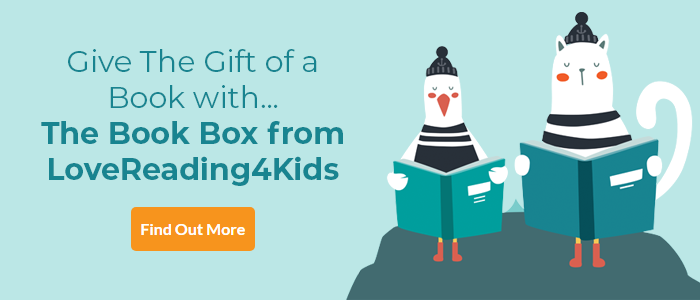 Look Both Ways Review
Ten blocks, ten tales, and whole world of heartfelt humanity, Reynolds has done it again in these emotionally authentic interlinked stories about a set of kids making their way home from school.
Shortlisted for CILIP Carnegie Medal 2021 | Longlisted for the UKLA Book Awards 2021
Smart, incisive, brimming with the breath of human experience and written with engaging age-appropriate verve, this clever concept ("a tale told in ten blocks") is perfectly executed.
For the chorus of kids whose lives play out on these impeccably-written pages, the walk home from school represents a rare time of freedom; a period of limbo between being under the watchful eyes of teachers and parents. Unsupervised, the kids reveal their true selves, most of them dealing with hidden heartache and anxieties alongside goofing around, self-reflecting and navigating their way through Middle School. As always with Jason Reynolds, the characterisation is ingeniously vivid, with deep insights expressed through, for example, the different ways kids open their lockers.
Many of the stories are intensely poignant, such as that of the Low Cuts crew whose bad behaviour is fuelled by a desperate love for their sick parents. The moment it turns out that Bit the hustler is a "son who was scared. A son who loved his mum" is shatteringly powerful. There's much humour too, such as the laugh-out-loud scene in which smelly Gregory is slathered in VaporRub by friends seeking to beautify him before he visits a girl he's keen on.
Bittersweet, hard-hitting and powerfully perceptive, these pitch-perfect reader-centric stories shine a light on oft-overlooked lives and ring with empathy and authenticity.
Look Both Ways Synopsis
Parents, siblings, teachers, coaches, nosy neighbours, babysitters - there's not much of your day that isn't dictated by someone else. Unless you walk home from school - walkers have independence - those fifteen-minutes from school to home, completely unsupervised. What waits for them is the mischief of curiosity, allies and enemies, a taste of freedom, and plenty of humour.
Look Both Ways Press Reviews
Praise for Look Both Ways;
"This is storytelling at its finest, a true masterpiece from one of kidlit's brightest ambassadors" – Booklist
"Reynolds' gift for capturing the voices and humanity of urban teens is on full display . . . The entire collection brims with humor, pathos, and the heroic struggle to grow up." - Kirkus Reviews
"In Reynolds's signature style, each story rings with emotional authenticity and empathy, and not a small amount of rib-tickling humor offsets the sometimes-bittersweet realities of the characters' lives." - Publisher's Weekly
"One of the most exciting, constantly surprising voices in children's literature . . . is back with another book that's as innovative as it is emotionally arresting." - Entertainment Weekly
Further praise for Jason Reynolds;
"A perfect middle grade novel" – BookTrust
"Reynolds' writing is simple, but its impact lasts." – The Guardian
"A whole lot of heart, humour and edge-of-your-seat action" – LoveReading4Kids
"If you're having problems finding a novel that will engage your almost-teenage boy (or girl) . . .look no farther" – The Times
"Superbly written with realistic dialogue and strong characters" – CultureFly
"Jason Reynolds is the star that literature needs right now." Huck Magazine