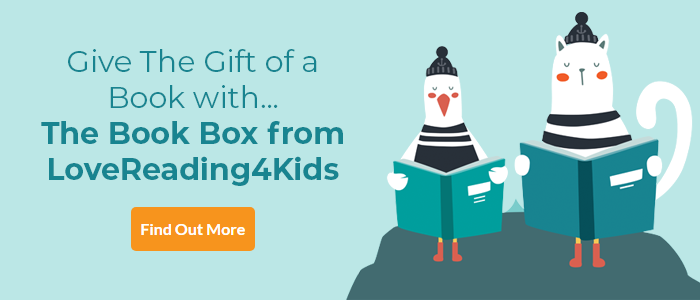 Mr. Men in Ireland Review
The Mr Men have a fun and busy time in Ireland in this new adventure in the much-loved series. The reason for their trip? Mr Chatterbox decides that Mr Quiet needs to learn the gift of the gab and where better for that than the Blarney Stone? Joining them on their trip are Little Miss Lucky, eager to find a four-leaf clover, Mr Noisy, who has a wonderful time singing at a Kilkenny folk festival, and Little Miss Splendid. They have a great time, visiting the Titanic Exhibition in Belfast and the Giant's Causeway as well as Dublin. There are jokes and comic incidents galore, but readers will get a good sense of the Emerald Isle too. Fun first reading.
Other Info
It all started with a tickle. Roger Hargreaves' son Adam asked him what a tickle looked like. In response, Roger drew a small orange man with extraordinarily long arms that could reach anywhere and tickle anyone. The idea that a tickle could be a character in its own right sparked an idea in Roger's mind. Roger was a successful copywriter but he wanted to do something that would enable him to work from home and spend more time with his four children.
He wondered if he could make a living writing and illustrating children's books so he wrote the first Mr Men titles: Mr Tickle, Mr Greedy, Mr Happy, Mr Nosey, Mr Sneeze and Mr Bump. The books were an instant hit and Roger went on to create many more Mr Men and Little Miss characters. What Roger really wanted was to make children laugh. Mr Silly was his favourite Mr Men story and, according to his family, encapsulates his humour most closely. Sadly Roger passed away in 1988, but his son Adam took over the series, introducing new characters and exciting new adventures.
Roger once said, 'I feel very happy to think that when the Mr Men and Little Misses are 100 years old, their readers will always be five.'
Mr. Men in Ireland Synopsis
The Mr Men are going on a fun-filled trip to the Emerald Isle! Mr Quiet has always spoken few words, but Mr Chatterbox has decided to take him to kiss the Blarney Stone in Ireland in the hope he'll learn to chat more!
Join the Mr Men and Little Miss as they visit the Titanic Experience, climb the Giant's Causeway, go fishing in Galway and enjoy the Kilkenny Arts Festival on their way to Blarney Castle. But will Mr Quiet be granted the gift of the gab when he kisses the famous Blarney Stone?
Mr Men and Little Miss Celebrations introduce children to all the exciting occasions that people celebrate including birthdays, Christmas, Halloween, Easter, sporting events ... and even a trip to the moon.
If you loved this, you might like these...