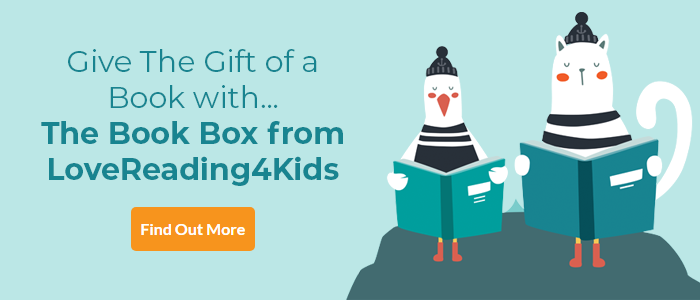 LoveReading View on Wink
A comic, compassionate account of a 12-year-old's battle with maddening Middle School troubles (fallings-outs and not fitting in) while also battling cancer
April 2020 Book of the Month
Twelve-year-old Ross is dealt a devastating blow when he's told he has an extremely rare form of eye cancer and is likely to lose sight in both eyes. Based on author Rob Harrell's personal experience of eye cancer, and spiced with his cool comic-strips of Ross's Battbutt and Batpig characters, Wink has all the freshness and pitch-perfect narrative voice of a Louis Sachar story, with its own unique warmth and wit.

As Ross struggles with the strangeness of undergoing immediate radiation treatment, he also faces a terrible time at school. Cruelly called the "Cancer Cowboy" on account of having to wear a hat, he's also the subject of malicious memes. While Ross's personal plight is at the huge heart of this novel, it's equally as powerful in its portrayal of the wider impact of devastating diagnoses, most poignantly when Ross's friend Isaac distances himself from their Oreo-sealed friendship pact. But as Isaac retreats, he makes life-changing new friends as a result of his treatment. First there's fellow patient Jerry, a wise-cracking old guy who rebuffs Ross's desire to be normal. According to Jerry, "Different moves the needle. Different is where the good stuff happens. There's strength in difference." Then there's Frank, the adorable radiation tech guy who teaches Ross to play guitar, which has tear-jerkingly transformational effects.

What an authentic, emotional, amusing and all-round awesome read this is.
Other Info
25% Illness, 25% Friends, 25% Kindness, 25% BatPig
Wink Synopsis
Ross Molloy just wants to be normal. He doesn't want to lose his hair, or wear a weird hat, or deal with the disappearing friends who don't know what to say to 'the cancer kid'. But with his recent diagnosis of a rare eye cancer, simply blending in is no longer an option. Ross - and his friends and his family - all need to work out how to deal with this devastating challenge that Life has thrown down. Maybe Batpig can come to the rescue?
Based on Rob Harrell's own real life experience of eye cancer, and including amazing comic-strip artwork, this poignant and authentic novel is unforgettable, hilarious and uplifting.
Wink Reader Reviews
In addition to our Lovereading expert opinion some of our Reader Review Panel were also lucky enough to read and review this title. You can click here to read the full reviews.
Wink Press Reviews
'I loved Wink! Heartbreakingly funny, this book is proof that laughter is the best form of medicine. A smart, likeable story that's full of heart.' - Meg Cabot, author of The Princess Diaries