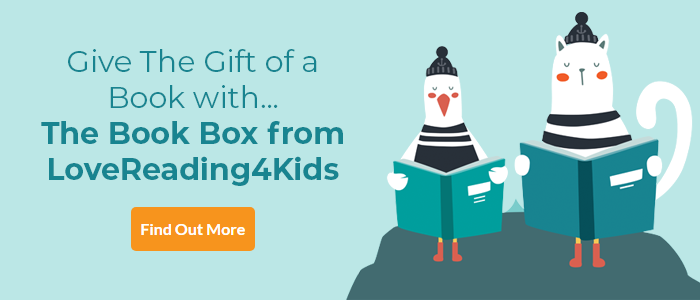 And the Stars Were Burning Brightly Review
A heart-rending, unflinching yet uplifting story of love, grief, bullying and suicide
Shortlisted for the YA Book Prize 2021 | Longlisted for the UKLA Book Awards 2021 | March 2020 Debut of the Month
The author has revealed just how much of this searing novel is based upon her own experiences at school which lends credibility and authenticity to the situations described, but she has also created utterly believable and relatable characters with truly authentic teen voices and dialogue. Within a few pages we are thrust into the raw pain of grief and utter disbelief in the aftermath of a teen suicide. The narration alternates between 15-year-old Nathan, the younger brother who discovered Al's body and Megan the school friend who shared Al's passion for art, but each chapter is cleverly introduced by the voice of Al himself. Both Nathan and Megan are wracked with guilt, blaming themselves for letting Al down. Nathan, by not picking up the call from Al on that fateful afternoon and Megan by sticking with the 'cool' kids and not acknowledging Al as a friend. Nathan wants to understand why Al was driven to suicide and Megan wants to prove to the world how special he was. Gradually we develop a deep and nuanced understanding of their growing relationship and of all the characters involved: be they friends, family or even 'villains'. There are no cardboard cyphers here. The thought provoking, intelligent writing also reveals the overwhelming influence of social media on the lives of young people. Megan can use Instagram and Facebook to positively celebrate Al's artwork, but together they discover the extremes of cyberbullying he had been exposed to and which ultimately pushed Al over the edge, helped by the casual spite which colours so much daily interaction on social media. This devastating, truthful and important novel is an essential school purchase, and will no doubt provoke valuable discussion both in classrooms and between peers.
Find out more about the YA Book Prize including all the shortlisted titles.
Other Info
*** #BurnBright Warning - this novel contains themes that some readers may find upsetting, including suicide and intense bullying.
The Branford Boase Award Judges said: 'this book took my heart, smashed it, then put it back together'; 'written with so much sophistication and empathy'; 'the characters are so authentic, each one sympathetic but flawed'; 'the emotions are so raw, you really feel them'; 'heartbreaking yet hopeful too'.
Find out more about the Branford Boase Awards here.
And the Stars Were Burning Brightly Synopsis
When fifteen-year-old Nathan discovers that his older brother Al, has taken his own life, his whole world is torn apart.
Al was special. Al was talented. Al had so many dreams ... so why did he do it? Convinced that his brother was in trouble, Nathan decides to retrace Al's footsteps. As he does, he meets Megan, Al's former classmate, who is as determined as Nathan to keep Al's memory alive. Together they start seeking answers, but will either of them be able to handle the truth about Al's death when they eventually discover what happened?
An extraordinary novel about loss, understanding and the importance of speaking up when all you want to do is shut down, from an incredible new talent, perfect for fans of Angie Thomas, Gayle Foreman, Jennifer Niven and Nikesh Shukla.
And the Stars Were Burning Brightly Press Reviews
'An outstanding and compassionate debut' Patrice Lawrence
'An utter page turner from a storming new talent. Passionate, committed and shines a ray of light into the darkest places - the YA novel of 2020!' Melvin Burgess
'One of the brightest up and coming stars of the YA world' Alex Wheatle
If you loved this, you might like these...