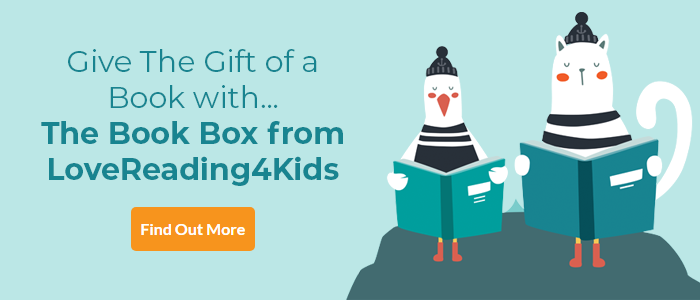 LoveReading View on Ted and His Time Travelling Toilet: Roman Rewind
Historical fun, games and facts, via a time-travelling toilet!
Ted has a secret: his toilet allows him to travel through time. Yes – really. All he has to do is climb in, press the flush and whisper a destination. In this adventure, he's determined to win first prize for a school project so travels back to Roman times, coming face-to-face with 30,000 legionaries on their way to invade Britain; meanwhile, wearing an authentic toga to school really helps swing the competition his way. This popular series is full of toilet humour (to be fair, the author does apologise for that) and the kind of jokes children love, but it's packed with historical facts too, including the quirky, memorable ones that really make history come alive.
If you're looking for more zany takes on Julius Caesar and friends, Gary Northfield's Julius Zebra series is terrific, while Matt Brown has an equally funny take on time travel, though without the history, in the Compton Vallance books.
Other Info
Steven Vinacour says: "It was an obvious choice to start the series with the Romans. If you had a crisis at school, who better to seek advice from than the Romans? They invented so much…Sanitation, Heating, The Calendar, Vegetables, Elephants, Grass, Nintendo Switch and Crunchy Nut Corn Flakes. But what is important is that what this book lacks in historical accuracy it more than makes up for in silliness and fart jokes."
A Piece of Passion from Anna Wilkinson, Managing Director, Award Publications: "Steven has an incredible talent for capturing the hearts and minds of young readers and knowing how to get them giggling. He has brought his unique storytelling style to a topic much loved by children around the world, and we are absolutely delighted to be releasing this hilarious take on the Romans to our readers."
Ted and His Time Travelling Toilet: Roman Rewind Synopsis
A hilarious time-travelling adventure, via Ted's remarkable toilet portal. Romans, toilet-humour, and laugh-out-loud learning fun - what's not to love!?
When Ted accidentally discovers (don't ask!) that his toilet allows him to travel back in time to any point in history, his (slightly soggy) discoveries are only just beginning. Join Ted on his fuily immersive adventure into Roman life, as he flushes himself back to ancient tmes to find out all he can for his half term project from the Romans themselves!
Ted and His Time Travelling Toilet: Roman Rewind Press Reviews
"Ted's adventures are hilarious. The book has some fascinating facts, brilliant jokes and a bit of love. I loved it so much, I even memorised Ted's full name!!" Joshua aged 7
"I absolutely loved it. It was so, so funny and I learnt stuff too! I even wrote my own story about a time-travelling washing machine." Amelie aged 8
If you loved this, you might like these...