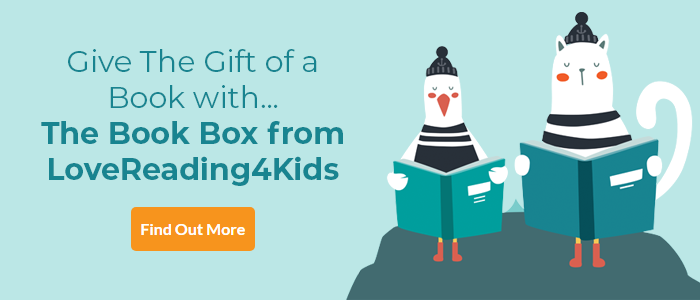 LoveReading View on Mermaid School: Ready, Steady, Swim!
In a clamshell: On your marks, get set, goldfish! More underwater fun and games with everyone's favourite little mermaids
This is book three in the Mermaid School series which is already a firm favourite with lots of young readers. In this episode, mermaid Marnie Blue and her friends have a new PE teacher, Mr Marlin, aka snarlin' Marlin, motto 'if you don't come first, you lose!'. He reinstates the old Golden Glory sports day competition, and though to Marlin winning is everything, Marnie is more concerned with making sure her friends are happy, and with tracking down the whereabouts of the long-lost Golden Glory Crown. The set up allows for lots of fun and games, friendly and not-so-friendly rivalry, and a gentle emphasis on the importance of fair play. The story also moves along the sub-plot, involving Marnie's glamorous auntie Christabel and her romance with a handsome human! Spending time with Marnie and her friends is fishy fun, and their undersea world will be very tempting to young landlubbers. Pretty illustrations by Sheena Dempsey add to the charm.
One to recommend to fans of The Worst Witch and readers who like Marnie should get to know Lyla, star of Rebecca Patterson's new Moon Girl series too.
There are some great reviews from our Kids Reader Review Panel for the first in this series - Mermaid School - read them here!

We've got some great stuff related to this book in our KidsZone.
Head over there and check it out now.
Mermaid School: Ready, Steady, Swim! Synopsis
There's a new PE teacher at Mermaid School and he's very strict. Marnie Blue and her friends are horrified when he brings back Golden Glory sports day, with a super-tricky obstacle relay. It's a turtle disaster!
Marnie, Pearl and Orla are put into the same team and get training. But someone has a fishy plot to win all the prizes. Can Marnie stop the cheater from ruining Golden Glory Day?
Mermaid School: Ready, Steady, Swim! Press Reviews
Praise for Mermaid School;
"Gorgeous illustrations, an inventive underwater world and a school-based story make this a perfect read for fans of the Worst Witch and Bad Mermaids." - WRD magazine
"I love it. My new favourite book!" Ava, age 8 1/2

"Brilliant! I couldn't put it down" Harriet, age 8
If you loved this, you might like these...