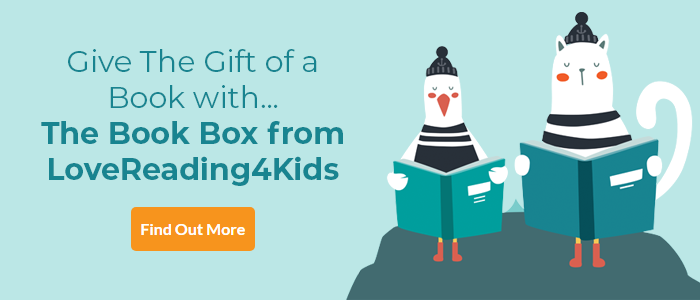 LoveReading View on October, October
A timeless, lyrical treasure that sees a girl who's at one with the wild struggle with the world beyond her woods
October 2020 Book of the Month
Raw, lingering and stirringly lyrical, October, October had me hooked from opening to end.
Conjured in language that crackles and smoulders like an autumn bonfire, this is a book of bones and bark, of frost and flame, captivating in the manner of Skellig or Stig of the Dump as it undulates towards a wondrous homecoming of the heart.
"We live in the woods and we are wild… Just us. A pocket of people in a pocket of the world that's small as a marble. We are tiny and we are everything and we are wild." October has everything she wants living in the woods in the house her father built. Her mother left when October was four and she's adamant that, "I don't want her. She's not wild like we are."
This year October's euphoria at the onset of autumn is sullied when she discovers a dead owl and a motherless baby owl: "my heart won't stop bruising my ribs." So, she rescues the baby, names it Stig and declares it her first ever friend. Calamity strikes when the woman "who calls herself my mother" arrives as a birthday surprise - her beloved dad breaks his spine after falling from a tree and October must stay with this woman – her mother – in London while he recuperates. In the chaotic city, October is a bird with clipped wings. Torn from her wild world, she implodes, becomes a "firework of fury", until she strikes up a bond with a boy named Yusef and discovers mudlarking, which makes her once more "a wild animal skulking and prowling for food", "a pirate hunting for treasure."
An unforgettable story, an unforgettable heroine – it's no exaggeration to hail this a future classic.
October, October Synopsis
October and her dad live in the woods. They sleep in the house Dad built for them and eat the food they grow in the vegetable patches. They know the trees and the rocks and the lake and stars like best friends. They read the books they buy in town again and again until the pages are soft and yellow - until next year's town visit. They live in the woods and they are wild. And that's the way it is.
Until the year October turns eleven.
That's the year October rescues a baby owl. It's the year Dad falls out of the biggest tree in their woods. The year the woman who calls herself October's mother comes back. The year everything changes.
October, October Reader Reviews
In addition to our Lovereading expert opinion some of our Reader Review Panel were also lucky enough to read and review this title. You can click here to read the full reviews.
October, October Press Reviews
Praise for The Space We're In;
A brave and beautiful book with a big heart. I loved it - Jenny Downham
What Balen captures in Frank's voice is the authentic experience of being ten and facing up to all the difficulties that brings. His story, and that of his family, will live long in the hearts and minds of its readers - A.F. Harrold
This book has everything: space and wilderness and crisps and code, Max in a wolf suit and a dog called Neil, and life and death and art, and above all a boy called Frank who will break your heart and mend it again and fill you with fizzing hope - Joanna Nadin
The struggles of those with autism and those who love them in a book with an achingly huggable main character - Kirkus Reviews
One of my favourite books this year. Beautiful and uplifting, a powerful evocation of nature and wildness that I found both surprising and incredibly moving. Tears were shed! -- Jo Boyles - The Rocketship Bookshop
If you loved this, you might like these...