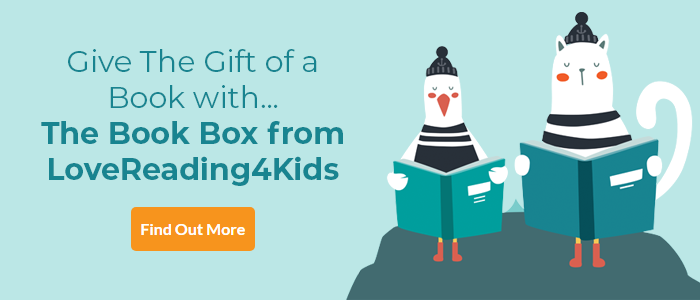 Voyage of the Sparrowhawk Review
A thrilling rollercoaster of an adventure full of emotion and heart
Longlisted for the UKLA Book Award 2022 ages 7-10 | Winner of the Costa Children's Book Award 2020 | September 2020 Book of the Month
I challenge any reader, young or old, not to want to devour this book in one delicious sitting. Once started upon the story of Lotti and Ben, two orphans living in the aftermath of World War 1 and who could not be more different in temperament or background, it is impossible to put down. Initially and understandably wary, they gradually become each other's best friend and staunch allies in their respective quests for family and a safe haven for an increasing number of dogs. Their odyssey takes them, in the faithful old narrowboat which has been Ben's home, across the stormy channel to France, with a vengeful, deceitful uncle and a steadfast policeman hot on their heels. But there is nothing far fetched in their survival, they do need and even eventually welcome the support of friendly adults on both sides of the channel and they learn to work together and to counteract each other's failings. They never lose hope in even the darkest moments and neither does the reader, despite some heart-stopping tension. These are characters who will dwell long in your memory and indeed leave you wanting to know more, including about some of the fascinating minor characters. The authentic period detail and dialogue captures the spirit of an age where children may seem, to a modern audience, to have a thrilling level of agency and independence, but only because they are largely ignored or neglected rather than protected by society. A standalone, middle grade adventure that is as well written as this, is pure gold dust with which to captivate young readers and a perfect class read. But be warned, they may not want to go home!
Other Info
The Costa judges said: 'We loved everything about this remarkable, special, delightful book – pure heavenly escapism and a purely joyful read.'
Voyage of the Sparrowhawk Synopsis
In the aftermath of World War One, everyone is trying to rebuild their lives. If Ben is to avoid being sent back to the orphanage, he needs to find his brother Sam, wounded in action and is now missing. Lotti's horrible aunt and uncle want to send her away to boarding-school (when she has just so successfully managed to get expelled from her last one!) And Clara, their young teacher, is waiting for news of her missing fiance. Just as they think they've found their feet in the new order, disaster strikes, and Lotti and Ben must get away. And so they hatch a plan - to cross the Channel on Ben's narrowboat and find Sam. And there's something in France that Lotti is looking for, too...
Buffeted by storms, chased by the police, Lotti, Ben, Clara and a growing number of dogs set out on an epic journey, on the search for lost loved ones and a place to call home.
Voyage of the Sparrowhawk Press Reviews
'Magnificent odyssey . . . a rich and rewarding read . . . It deserves prizes' New Statesman
'Empowering, rollicking, wistful and joyful' Hilary McKay
'Heaven sent out of a blue sky, it blew me far away on a wonderful adventure, and for a blissful while, I really was somewhere else' Piers Torday
'At all times the story surprises and keeps you guessing… Natasha Farrant has such a great style of writing for this kind of exciting adventure story' Just Imagine
Praise for The Children of Castle Rock;
'So much more than a gripping adventure, this is a story that'll make you love your friends and family a little bit more. I stayed up all night reading it!' Emma Carroll
'Echoes of JK Rowling but also Eva Ibbotson.' The Sunday Times
'Feels like a classic.' WRD
'Blyton-esque, fast-paced, witty.' Daily Mail
'Thrilling adventure.' The Times
If you loved this, you might like these...