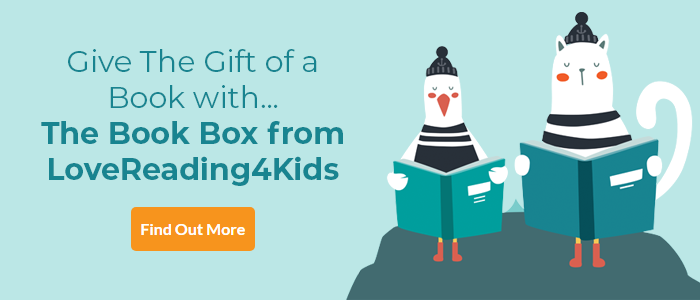 LoveReading View on Clarice Bean, Don't Look Now
A witty and insightful book about worries, starring Clarice Bean.
Feisty Clarice Bean is back for new adventures. A bit older and a bit wiser, she is also thinking about all the things that she should be worrying about. To help, she makes a list of all her worries like 'change', 'can one live of toast alone' and 'having to go back to school after the holidays'. Everyone will recognise Clarice's anxieties and enjoy her resolution of them.
Stories in the Clarice Bean Series for 7+
Find out more about Lauren Child, her books, characters and inspirations in our Guest Editor feature.
Clarice Bean, Don't Look Now Synopsis
It's the worry you hadn't even thought to worry about that should worry you the most. At least that's how it looks to Clarice Bean, who has been writing her worries in a notebook - things like Worry no. 1: infinity, or Worry no. 3: change.
And now that her worst never-imagined worry has happened - her utterly best friend is moving away forever - Clarice doesn't even care about her tickets to the Ruby Redfort, girl detective, film premiere. That is, unless something happens to change things again . . .
Lauren Child's trademark wit combines with spot-on insight in this hugely engaging story about childhood worries, unwanted changes and finding friendships in the most surprising places.
Clarice Bean, Don't Look Now Press Reviews
Genuinely funny, with lively illustrations. - The Independent
Funny, contemporary and perceptive - The Mail on Sunday
A comic and poignant journey. - The Sunday Times
Creative typography and comic illustrations help make this a hugely enjoyable and touching read. - The Scotsman
Clarice Bean fans will be delighted by her new adventures... Anxieties such as change and having to go back to school after the holidays will be recognised by everyone, while her ways of approaching them are delightful. - The Guardian
An incredibly funny book...you just have to read it! -- Maia Harvey, aged 11 - First News
Hilarious and touching - Croydon Advertiser
A witty and wise book - School Librarian
A hilarious tale and a delightfully funny character - Torquay Herald Express
If you loved this, you might like these...