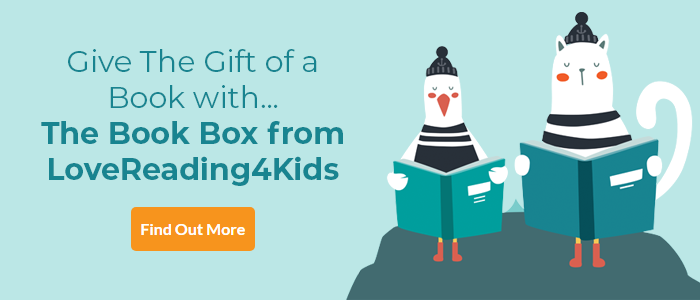 What We'll Build Review
A childhood classic that will be shared over and over again
Longlisted for the UKLA Book Award 2022 ages 3-6 | October 2020 Book of the Month | A Julia Eccleshare Pick of the Month October 2020
Award-winning Oliver Jeffers will capture the hearts and minds of children and adults alike with this story of a father and daughter making plans to build a world that will keep them safe in the future. Brimming with hope but not ignoring the possibilities that the world and what happens next in it will present challenges, What We'll Build is founded in the mundane (almost!) as the father and his daughter assemble building tools including a hammer, saw and drill – and a pig! What they go on to build including a place to store love, a hole to hide in, a wall to keep enemies out and a gate to let them, a tunnel to anywhere, a road to the stars and much more and the reasons why they may need them it is summed up in the briefest of texts and Jeffers magical, vividly coloured story- telling illustrations. Inspired by becoming a father, What We'll Build is a childhood classic that will be shared over and over again.
Other Info
Oliver Jeffers said "When my son was born, Here We Are was written for him as I tried to make sense of the world for both of us. Not long after our daughter was born, I realised I'd never hear the end of it if she didn't get a book too, so it's a good thing I was experiencing a not-dissimilar internal dialogue of transition with new parenthood. For one thing, contemplating the importance of raising a daughter in what will hopefully soon no longer be a man's world, but more than that, this poem contemplates what home is, the importance of family, but also the strength of the invisible bonds of any loving relationship through thick and thin. It is all about the pure potential of what will come, both good and bad, and how, ultimately, people need each other. Even if that is just for someone to listen to all your plans."
.....................
Julia Eccleshare's Picks for October 2020
A Clock of Stars: The Shadow Moth by Francesca Gibbons
The History of Everything in 32 Pages by Anna Claybourne
What We'll Build by Oliver Jeffers
The Castle of Tangled Magic by Sophie Anderson
Who Makes a Forest by Sally Nicholls
The Good Bear by Sarah Lean
The Book of Hopes by Katherine Rundell

We've got some great stuff related to this book in our KidsZone.
Head over there and check it out now.
What We'll Build Synopsis
What shall we build, you and I? I'll build your future and you'll build mine. We'll build a watch to keep our time.
A father and daughter set about laying the foundations for their life together. Using their own special tools, they get to work; building memories to cherish, a home to keep them safe and love to keep them warm.
** The extract is subject to copyright © 2020 Oliver Jeffers
What We'll Build Press Reviews
Praise for Here We Are:
The witty images are atmospheric and full of enthralling detail Nicolette Jones / The Times
An optimistic snapshot of contemporary life, this heartfelt hug of a book ought to become a classic The Guardian
Beautiful illustrations Creative Review
There is a childlike awe and wonder about the stars and planets in the book The Irish Times
Delightfully illustrated Time
Beautifully illustrated Artists & Illustrators
This performer had assured pace and charm. The storytelling was captivating and a beautifully realised gem, with a surprise ending. Gorgeous! Audio Production Awards judges