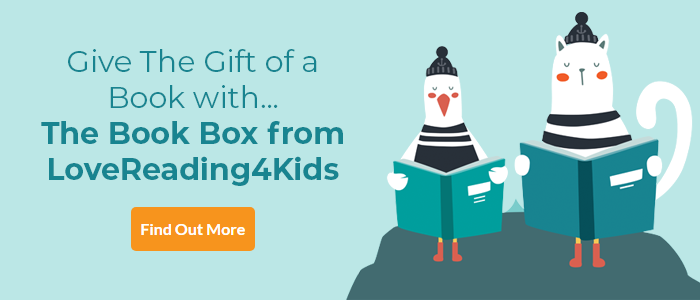 Pirate Stew Review
A riotous rhyming picture book by a pair of ingenious book-aneers
October 2020 Book of the Month
What a witty feast of sing-song verse and visuals this is. Chris Riddell's vibrant characters whish and whoosh in rhythm with Neil Gaiman's rambunctious rhymes to create a hearty banquet befitting a pirate crew.
The swaggering story begins when a brother and sister are introduced to their babysitter, a certain scar-faced, grey-haired, peg-legged ship's cook called Long John Mc Ron. Moments after their parents have left, Long John opens the door to an entire crew of hungry pirates, and so he does what any respectable ship's cook would do – he cooks up "Pirate Stew! Pirate Stew! Eat it and you won't be blue. You can be a pirate too!"
With a rib-tickling twist that will send readers into fits of giggles, Pirate Stew is buccaneering blast of a book that demands to be read aloud, acted out and treasured like ill-gotten gains!
Other Info
"Pirate Stew began in early 2009, when I scribbled a handful of lines of a poem about the sorts of ingredients that would go into a Pirate Stew down on a scrap of paper. I kept the scrap of paper in my wallet as the years went by, and would look at it and feel guilty. And then my son was two, and I thought, I should write a book I can read to him when he's older, and I remembered the scrap of paper, and knew that it was time to tell that story. It is a most piratical adventure, intended for anyone of any age who likes pirates, cooking, swashbuckling and/or doughnuts, who wants a fun book to read aloud and share, or who just wants to lose themselves in Chris Riddell's gloriously piratical pictures." Neil Gaiman

We've got some great stuff related to this book in our KidsZone.
Head over there and check it out now.
Pirate Stew Synopsis
Meet LONG JOHN McRON, SHIP'S COOK . . . and the most unusual babysitter you've ever seen.
Long John has a whole crew of wild pirates in tow, and - for two intrepid children - he's about to transform a perfectly ordinary evening into a riotous adventure beneath a pirate moon. It's time to make some PIRATE STEW.
Pirate Stew! Pirate Stew! Pirate Stew for me and you!
Pirate Stew, Pirate Stew Eat it and you won't be blue
You can be a pirate too!
Marvellously silly and gloriously entertaining, this tale of pirates, flying ships, donut feasts and some rather magical stew is perfect for all pirates, both young and old. With a deliciously rhyming text from master storyteller Neil Gaiman, and spellbinding illustrations by the supremely talented Chris Riddell, three-times-winner of the Kate Greenaway Medal, this is the picture book of the year! Joyful, quirky and action-packed, it makes a spectacular and magical gift.
Pirate Stew Press Reviews
Neil Gaiman is the nearest thing children's books have to a rock star: if you enjoy fantasy, he is irresistible. - The Times
The talented dream team of Gaiman and Riddell have done it again. Fantastic rhyming story with the most fabulously intricate illustrations. I could look at them for hours. Perfect for reading out loud or for any little readers, piratical or otherwise - NetGalley Reviewer
Gaiman's literary prowess and Riddell's genius illustrations come together again in a brilliant book, which is guaranteed to fly off bookshelves and library shelves around the world - NetGalley Reviewer
Fans of Neil Gaiman and Chris Riddell are going to love this. Funny and magical and bound to be a great story before bedtime - NetGalley Reviewer
If you loved this, you might like these...