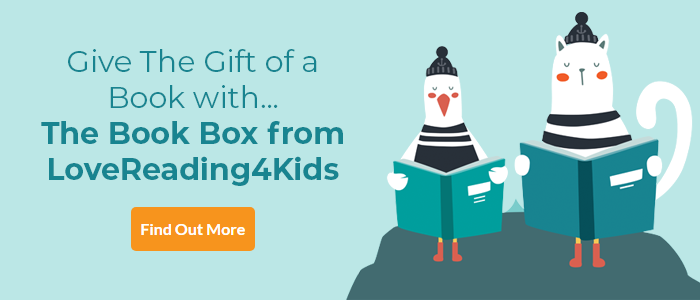 LoveReading View on One Girl
Beautifully told and illustrated allegorical adventure
Beautifully told and illustrated this luminous allegorical adventure describes how one little girl's dark and lonely existence is lit up by the arrival of 'one spark' in the form of a book – 'faint and fading in the dark'. The spark's embers glow and catch light and we see the girl follow them through an extraordinary world, brightened always by books, falling Alice in Wonderland-like from the sky, sprouting flowers and always shining in the dark. Enrolled at school, her heart's delight, her story takes flight again from the pages of a book to transform another lonely girl's life. There's lots to wonder at, but the overall message is clear – the transforming, empowering, joy-bringing importance of books and education. The rhyming text carries readers along and the illustrations seem lit up from within. A book that deserves a wide audience and one that will start both dreams and discussions.
For similar books take a look at Girl Power - Inspiring and Informative Books with a Feminist Edge
One Girl Synopsis
One girl. One spark. Faint and fading in the dark. Flicker . . . Flicker . . . Flicker . . . Glow. Tiny ember. Burning low.
Inspired by the global movement to empower girls through education, this lyrical story tells of one small girl who reads a book that lights a spark. She shares what she learns with her class, and the spark grows. The girl is then moved to write her own story, which she shares with girls around the globe, and it ignites a spark in them, lighting up the whole world.
This heartwarming and moving narrative shows how books and education can inspire change and how one child can make a huge difference.
One Girl Press Reviews
. . .This poetic tribute to story focuses on the power of a potential unleashed. -- Publishers Weekly
Beatty's rhyming text is charmingly sparse: each word is carefully chosen, and the language glimmers with precision. Much of the story is told by Phumiruk's gorgeous illustrations. . . The words and pictures work in synchrony, creating a lyrical call to action encouraging children to find their voices and, simultaneously, their inner strength. -- Kirkus Reviews
If you loved this, you might like these...