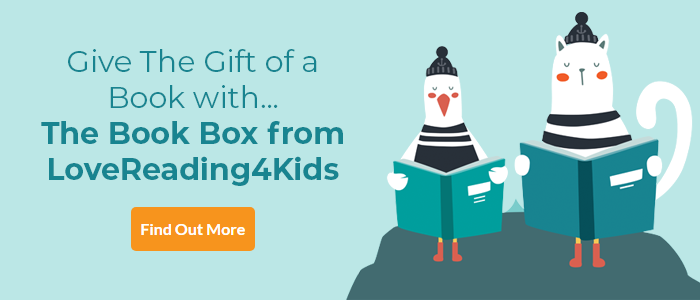 The Silent Stars Go By Review
Secrets smoulder and romance promises to rekindle during the first festive season post-WWI
November 2020 Book of the Month
The Silent Stars Go By is a riveting read-in-one-sitting experience driven by compelling characters who leap off the page, not least the young woman at its heart, an unmarried secretarial student who's forced to give up her baby during WWI. The novel is also underpinned by a superb sense of social history, with evocative details of post-war village life nestling within the bigger story, and - as might be expected of the author of Things a Bright Girl Can Do - it's threaded with feminist themes.
It's 1919, Christmas is on the horizon and two years have passed since nineteen-year-old Margot was forced to give up her baby for her parents to raise as their own. She was only fifteen when she and Harry fell madly in love ahead of him being called up. The magic of their time together is evoked in all its tingling passion, contrasting with Margot's present-day torments. It hurts when little James calls her mother "Mummy", and she doesn't know how she can continue to keep James a secret from Harry, who's returned to the village after recuperating on the Isle of Wight.
The flashbacks to Margot's time on the maternity ward are particularly poignant and, of course, the reason she has to endure this unbearable situation is due to the fact that she lives in a world in which "the girl is the one whose honour is defiled or whatever rot they spout" whereas "the boy is just being a boy". Coupled with that wider context, Margot's vicar father is a man who "forgave drunks and tramps and fallen women and the men who tried to steal the lead from the church roof. But he couldn't forgive her."
Realising that "things couldn't go on like this," Margot decides to confront her fears amidst the rare glamour of a ball on New Year's Eve.
You can find more wintry & festive stories in our Best Books for Kids this Christmas collection.
Other Info
A message from the author Sally Nicholls;
As an author, I've always been fascinated by family dynamics, whether that's step-families, siblings raising siblings or children being raised by grandparents. My own father was an illegitimate war-baby, born at the end of the second world war. My grandmother chose to keep him, but he grew up with the stigma of 'bastard' at his back. In our near-past, literally thousands of babies were hidden in large families. As a solution to a social problem, it was a neat one. But how could you possibly be a good mother to a child who thought you were his sister?
Adoption was not legal in Britain until the 1926 Adoption Act. I was fascinated by the idea that Margot's name would still be on her son's birth certificate. How could you act in good faith to your child, your parents and your child's father, knowing that that time-bomb was waiting somewhere in a study drawer?
The Silent Stars Go By Synopsis
Seventeen-year-old Margot Allan was a respectable vicar's daughter and madly in love with her fiance Harry. But when Harry was reported Missing in Action from the Western Front, and Margot realised she was expecting his child, there was only one solution she and her family could think of in order to keep that respectability. She gave up James, her baby son, to be adopted by her parents and brought up as her younger brother.
Now two years later the whole family is gathering at the vicarage for Christmas. It's heartbreaking for Margot being so close to James but unable to tell him who he really is. But on top of that, Harry is also back in the village. Released from captivity in Germany and recuperated from illness, he's come home and wants answers.
Why has Margot seemingly broken off their engagement and not replied to his letters? Margot knows she owes him an explanation. But can she really tell him the truth about James?
The Silent Stars Go By Press Reviews
Sally Nicholls conjures another era with a miraculous lightness of touch that fills me with joy and envy. Her characters don't just leap off the page, they grab you by the collar, demand your sympathy and surprise you at every turn -- Frances Hardinge
Gorgeous, poignant, unputdownable. A new Christmas classic -- Hilary McKay
A gorgeous, festive treat of a story about family, lost loves and finding yourself again after tragedy. Sally Nicholls is brilliant: her writing reads like silk -- Emma Carroll
A perfect family story - every character so well drawn - a story of love, loss and longing which tugs at your heart -- Keren David
Beautiful writing about a loving, troubled, real family - this is a book to settle down for the day with -- Holly Webb
If you loved this, you might like these...