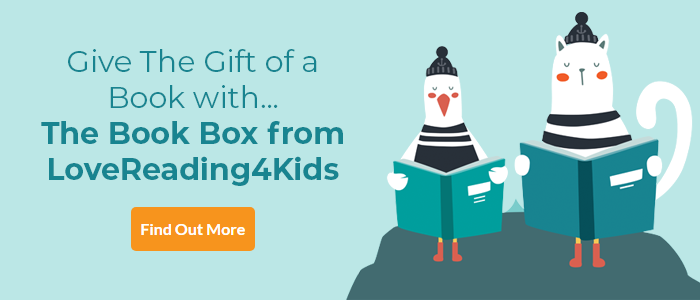 While You're Sleeping Review
A beautiful, unusual picture that opens the curtains to the night-time world
What happens at night when we are all tucked up in bed and dreaming? It's a question that fascinates children and it's explored beautifully in this handsome picture book. Double page illustrations show us the people going about their night-time jobs, the trucks rattling down roads packed with the things we need, and even give us a peek into the Royal Mail's sorting office where busy workers (watched over by a prowling cat) go through bundles of letters and interesting-looking parcels. Meanwhile, out at sea ships cut through the waves under the stars, while the countryside belongs to owls, bats and hares. Text and pictures both are full of memorable images and vivid details, but at the same time brim with a sense of the quiet and magic of the night-time world. It's beautiful to look at, a glimpse into another world, and will be wonderful to share with young readers, particularly at bedtime.
While You're Sleeping Synopsis
Have you ever wondered what's happening in the world while you're asleep in your bed? There's a whole world of activity out there - from bakers preparing bread and cakes for your table and firefighters waiting patiently for a call, to hospitals helping people have babies and caring for those who are ill.
There are lorry drivers making deliveries of food, flowers, toys and more, and postal workers sorting the mail for your morning delivery. There's also wildlife such as foxes foraging, bats flying, and owls hunting for prey. And then around the world there are children who are playing, learning, eating and reading while you're tucked up fast asleep.
This is the perfect book for bedtime, opening up a whole world of wonder and imagination for children, and providing food for the imagination if they wake in those early hours. Beautifully written, with lyrical prose, the illustrations are packed with detail.
While You're Sleeping Press Reviews
'Beautifully and poetically captures everything that goes on as a small child sleeps... its diverse richness opens up a wonderful, wakeful world to ponder while drifting to sleep.' - Just Imagine
'To open this book is like opening a gorgeous box full of jewels - each page is stunning - so too are the endpapers, the cover: the entire production in fact and to read it is like being shown around a gallery by a wise, gently spoken curator eager to open our eyes to how the world works.' - Red Reading Hub
'Mesmerising illustrations fill this gorgeous book perfect for sharing at bedtime, or anytime. So much to talk about in these pages, which together make a work of art, perfect as a special gift.' - It's All About Stories
'This book is a true gem ... This exquisitely illustrated book will jumpstart imaginations as it opens up a whole new world for kids!' - A Family That Reads
'This charming, soothing book, full of timeless illustrations, opens up a whole world of wonder and imagination.' - Creative Steps
'A wonderfully illustrated book which shows children what might go on while they're sleeping.' - Teacher Bookworm
'Exquisitely illustrated and blessed with enchanting prose.' - Waterstones
'A feast for the eyes ... an entrancing book' - My Shelves Are Full blog
If you loved this, you might like these...