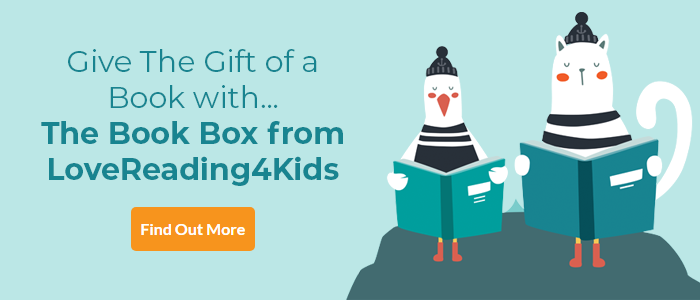 News Hounds: The Puppy Problem Review
Hold the front page for dachshund Gizmo
Gizmo the dachshund has moved to the country. He didn't really want to, but where Grannie goes, he goes. However, life in the village of Puddle, unprepossessing as it sounds, turns out to be rather exciting. He makes friends with next door neighbour Jilly the Irish wolfhound and before you know it is helping her find new owners near to home for her four puppies. It's a real challenge, and the other village dogs can't come up with a solution, but then Gizmo has a brilliant idea, one that uses his unique skills, learned at the foot of Grannie's typewriter (she was a journalist). It's highly entertaining, the illustrations – in full colour – are very appealing and this is great for children ready for solo reading.
News Hounds: The Puppy Problem Synopsis
Gizmo is a city dog, so when he moves to the village of Puddle with his journalist human he doesn't know WHAT to expect. Certainly not FLOWERS. Or BEES. And he couldn't have even imagined MUD. Luckily he's got Jilly, the wolfhound next door, to show him around. But Jilly has a problem. Her puppies are going to be given to new owners far away. She'll never see them again! Gizmo might not know the difference between a cow and a tractor but he's got a nose for a story, and a great idea to help Jilly. What if the dogs of Puddle had a newspaper? STOP PRESS!
A charming and hilarious new illustrated young fiction series about the things dogs get up to when their humans aren't looking, from the author of The Adventures of Pug series. Perfect for fans of Toto the Ninja Cat and The Secret Life of Pets.
News Hounds: The Puppy Problem Press Reviews
Praise for Cowboy Pug;
A great book with lovely pictures and typography for five- to seven-year-olds who are starting to read for themselves and like dogs with multiple chins - The Times
Praise for Captain Pug;
Gorgeous funny young fiction - Bookseller
Praise for Fabio: The Case of the Missing Hippo;
Zany ... Even reluctant readers will have a blast - Irish Times
This neon-bright mystery involves a talent show, a hippo jazz singer, gallons of pink lemonade and, of course, Fabio - Metro
If you loved this, you might like these...