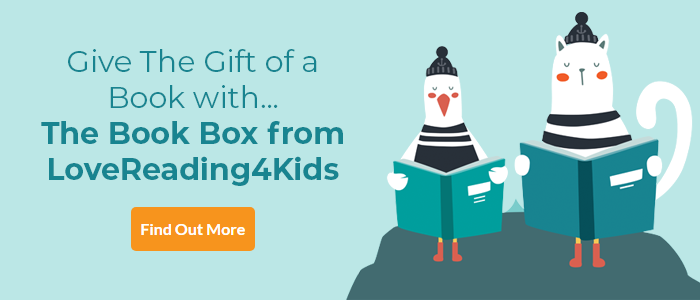 Space Oddity Review
An out-of-this-world adventure
Selected for The Book Box by LoveReading4Kids
You might think that this story is going to be an intergalactic adventure filled with UFOs, black holes, killer robots and some very foul-smelling aliens. And you'd be right. But it's mostly about a boy called Jake, his embarrassing dad, and the mind-boggling question . . . are we really alone in the universe? An out-of-this-world adventure publishing the day before David Bowie's birthday, Space Oddity combines science, laughs and heart (or in Jake's dad's case, two of them) in a new younger story from acclaimed author Christopher Edge.
Space Oddity Synopsis
It looked like a shooting star at first – a silver streak of light, glowing bright against the darkness of the night. And trailing in its wake soared three more glowing spheres, their lights flashing blue and white as they fell towards Middlewich Forest. But if anyone could have heard the noise coming from inside the silver streak of light they would have realized that this wasn't a shooting star – it was a screaming star.
Science and laughs combine in this out-of-this-world adventure, featuring illustrations by Ben Mantle!
Space Oddity Press Reviews
Edge's highly original middle-grade books combine science and thrills; now he throws comedy into the mix in a space adventure for slightly younger readers. The Bookseller
Praise for the author;
'Christopher Edge — the coolest science teacher you probably never had — is no ordinary author. There's no one quite like him writing now.' The Times
'A writer of genuine originality' The Guardian
'A heart-stopping adventure with thrills and twists, codes and puzzles' Sunday Times
'A story of huge ideas and even huger heart' Abi Elphinstone
'Moving, and exploding with scientific ideas and wonder' The Herald
'Christopher Edge takes the reader on an unforgettable journey' Ross Welford
If you loved this, you might like these...