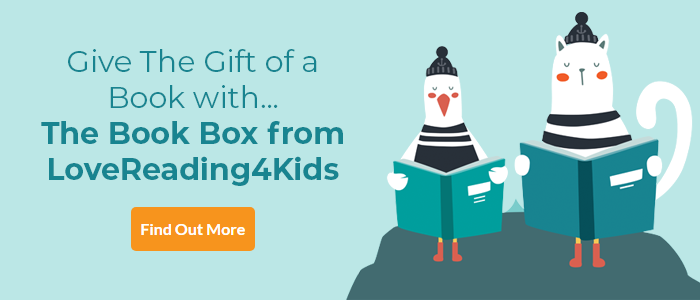 The Incredible Record Smashers Review
Another authentic, hilarious and touching triumph for teacher turned author Jenny Pearson
Longlisted for the UKLA Book Award 2022 ages 7-10 | May 2021 Book of the Month
With absolutely no sign of the tricky second novel syndrome following, as it swiftly does, the critically acclaimed Super Miraculous Journey of Freddie Yates, Jenny Pearson shows again her ability to make the reader laugh aloud while also tackling some really emotional 'big' topics . As a primary teacher she knows her audience inside out and creates very real and believable characters even if they are involved in extraordinary adventures. The capacity of children to become obsessed with the Guinness Book of World Records is familiar to every librarian and so the theme of this story is spot on. Young readers will adore that every chapter is headed by ever more outlandish world records (and to read about the author's own favourites at the end) and will relish the antics of Lucy and Sandesh in their record attempts. I love the fact that the text is peppered with Don't Try this at Home warnings too! The lively illustrations only add to the book's already significant shelf appeal.
But it is the reason for the World Record attempt that gives the hilarity a much deeper impact. Lucy's single parent Mum suffers from depression and is hospitalised at the beginning of the book. Lucy's poignant quest to find her Mum's happiness tellingly reveals the internal struggles of children faced with parental mental health issues and will provide an invaluable opportunity for other children to empathise or indeed talk about their own difficulties. The fact that Lucy realises that she does have a strong support network with her eccentric, yet wise, Aunt Sheila and with her incredibly loyal friend Sandesh, will provide these children with comfort and hope that things will get better.
This novel positively sparkles with kindness, heart and humour and I predict young readers will be fighting to get hold of it!

We've got some great stuff related to this book in our KidsZone.
Head over there and check it out now.
The Incredible Record Smashers Synopsis
Lucy is a fixer of broken things. But there's one thing she can't fix and that's her unhappy mum. Until she comes up with an INCREDIBLE plan. Along with her best friend, Sandesh, Lucy is going to SMASH a world record. Because she's convinced that starry Paul Castellini - Record Smashers TV host and all-time crooner - is the answer to her mum's problems. But breaking a world RECORD when watermelons, kumquats, two baddies and a 30 cm shatter-resistant school ruler are involved isn't quite as easy as Lucy thought.
Can she learn that sometimes happiness doesn't come with a plan?
The Incredible Record Smashers Reader Reviews
In addition to our Lovereading4Kids expert opinion some of our Reader Review Panel were also lucky enough to read and review this title. You can click here to read the full reviews.
Amatullah loved this book and kept stopping to tell me all the funny bits and records. She set her own record, reading a book in less than 24 hours! Full review
Record Smashers is an amazing book for ages 7 and over. It is about Lucy, a girl who is good at fixing things but she has the hardest challenge - fixing her unhappy mum. It's a happy adventurous book and I highly recommend it. Full review
A great, funny, record breaking, adventure. Full review
The Incredible Record Smashers Press Reviews
"Breaks records for funny and touching storytelling." David Baddiel
"One of the juiciest ideas for a story you've ever seen and super-miraculously Jenny Pearson makes it every bit as funny and tender as it could ever be." Frank Cottrell-Boyce
Praise for The Super Miraculous Journey of Freddie Yates;
"A big-hearted comic journey about friendship, family, and a miraculously well-timed seagull." David Solomons, author of My Brother is a Superhero
"This sleuthing-trip-cum-crime-solving spree has all the fizz of Jeremy Strong." The Observer
"One of the funniest books you'll read this year, with bundles of heart to boot." Fiona Noble, The Bookseller
If you loved this, you might like these...