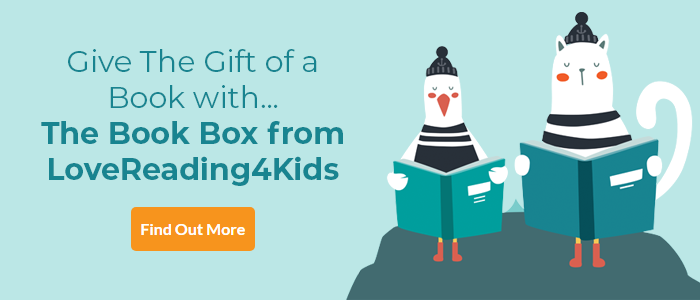 The Magic Place Review
Dreadful villains and amazing draughtsmanship make this a delight to read!
Clementine - though she is usually called Oiya (Oy, you) by her dreadful Aunt and Uncle – has dreams of a magic place she may have once known. Her only friend is the cat Gilbert (called Giblets by Aunt Vermillia and Uncle Rufus) as Clementine has a Cinderella-like existence working all day and then being locked away in the cellar at night. She glimpses the sky through looking up the chimney in her cellar, until one day she looks out of a window in the house and sees the magic place she has imagined… Then follows a great adventure through the Great Black City as Clementine miraculously escapes and tries to find her magic place. Clementine is a very determined little girl, many would have given up in her circumstances, but she knows she can fine her magic place.
The book is a very tactile object, a lovely size for smaller hands as they get involved in this wonderful adventure. Black and white illustrations on virtually every page – Wormell is feted for his wood cuts and lino cuts – with a nod to the style of Gustav Doré, give this an authentic Dickensian feel. The generous illustrations paired with the fast-paced story make this a book children will enjoy reading for pleasure!
The Magic Place Synopsis
'And even though she only saw it in her dreams, she felt sure it was real.'
Clementine works as a slave for her wicked aunt and uncle. But she dreams of a magic place, and she's determined to escape and find it. With the help of a very clever cat, she sets off on an adventure that might just make her dreams come true.
Have you ever dreamed of somewhere better? A life more colourful? More full of joy? Well, it's time to stop dreaming and start reading. It's time to escape with our sparky heroine Clementine...
The Magic Place Press Reviews
'Outstanding' A Sunday Times Book of the Year
'Beautiful' The Guardian
'Perfect for reading aloud' Books for Keeps
'Brimming with detail and dazzling perspective' Chris Mould
'An extraordinary piece of work' David Tazzyman Editor's Choice in The Bookseller
If you loved this, you might like these...