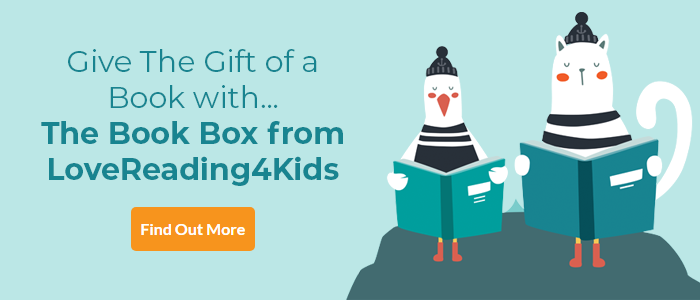 Luna Loves World Book Day Review
Everyone loves World Book Day – especially Luna!
A Julia Eccleshare Pick of the Month February 2021
Join Luna as she throws herself into all the fun of the day. Dressing up as her favourite character (a unicorn), joining all her friends in a great storybook adventure and making her own mini character. Above all, Luna loves buying her World Book Day book, meeting the author and illustrator and getting her book signed. Having done all of that she knows she has had a perfect World Book Day! Fiona Lumbers's wonderfully warm and busy illustrations capture the magic of World Book Day perfectly.
Other Info
Celebrate World Book Day 2021 with Luna! - A special World Book Day 2021 £1 Book
Luna Loves World Book Day Synopsis
Today is World Book Day and Luna can't wait. She has the whole day planned... Dress up as her favourite book character: a unicorn! Meet an author and an illustrator. Buy a new book with her book token. But - disaster! - Luna the Unicorn's costume has ripped! Can Dad come to the rescue with a magic potato?
Luna Loves World Book Day Press Reviews
Praise for the series;
'Not all families look the same –and that is a great message to celebrate' Laura Dockrill
'This is a touching reflection on the power of reading to bring families together; Fiona Lumbers' illustrations convey Luna's vivid inner life, while Coelho's lyrical style celebrates the joyful curiosity of early childhood' Amnesty International
'An ode to love and different kinds of families, with lyrical text and richly coloured, warm illustrations' Irish Independent, Best Books of 2017
If you loved this, you might like these...