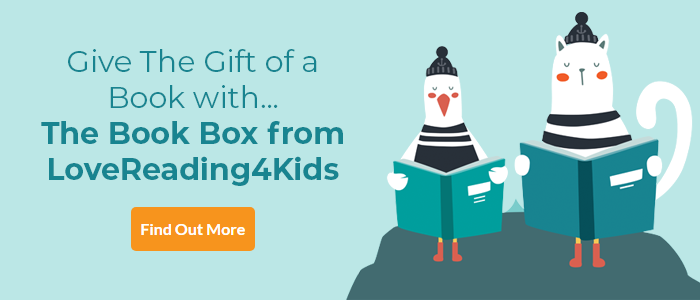 The Tindims and the Turtle Tangle Review
Joyful, positive stories starring tiny little eco-warriors, the Tindims
Interest Age 5+ Reading Age 5 | Selected for The Book Box by LoveReading4Kids
Something like nautical Borrowers, the Tindims live on a floating island, gathering, reusing and recycling what people throw away. When Bottle Mountain gets too big and slides off the island, it knocks Granny Gull's house into the sea and with it Captain Spoons and Broom. With typical ingenuity, the Tindims prepare a rescue mission even as the captain and Broom are being lifted out of the ocean by Long Legs (ie adult humans). While the rescue doesn't go quite according to plan, everything works out, in particular the meeting with the Long Legs and their Little Long Legs. Children will love the Tindims and their world. These little people are both wise and innocent, delighting in poetry, song and jam-making as well as their recycling. Printed in an easy-to-read dyslexia-friendly font and with Lydia Corry's gorgeous illustrations on every page, the stories are perfect for newly independent readers.
Printed in dyslexia-friendly font with pictures on every page and perfect for the reluctant reader.
Other Info
Mother-and-daughter duo, prizewinning Sally Gardner and Lydia Corry, create a fun world of characters and adventures in their empowering new series for 5-8 year olds inspiring conservation and inventive ways to recycle.
The Tindims and the Turtle Tangle Synopsis
On the Tindims' island home, Bottle Mountain is growing terrifyingly tall with rubbish. So tall that one night it breaks away. Across the ocean, a boy discovers Bottle Mountain bobbing by the seashore. For the first time ever the Tindims are discovered and get to meet the Long Legs and Little Legs. Can the Tindims and the humans help each other to save the planet?
Printed in dyslexia-friendly font with pictures on every page and perfect for the reluctant reader, the Tindims show keen young ecologists how to help protect our planet for the future.
The Tindims and the Turtle Tangle Press Reviews
Praise for Sally Gardner & Lydia Corry;
'An idiosyncratic genius' The Times
'Gardner remains the patron saint of the reluctant reader' Daily Telegraph
'Sally Gardner can always surprise' Books for Keeps
'Sally Gardner's tale unfolds with all the beautiful illogicality of a dream' Financial Times
'Slightly older fairytale fans will relish Lydia Corry's delicious pictures' Guardian, on Eight Princesses and a Magic Mirror
If you loved this, you might like these...