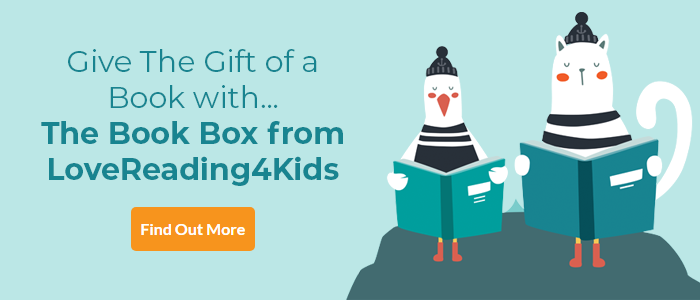 Mort the Meek and the Ravens' Revenge Review
A gleefully gruesome and hilarious new series about a would-be pacifist living in the aptly named kingdom of Brutalia
The island of Brutalia is known for its violence, its treacherous rocks and its ravenous ravens who like nothing better than feasting on the body parts of the rock's victims, together with a truly horrible King and Queen, who relish punishments for the downtrodden citizens. Mort is different. He would not hurt a fly and now the death of his uncle has seen him appointed Royal Executioner and his first task is to execute his best friend Weed. How he manages to avoid this fate will keep young readers enthralled.
This is reminiscent of Dahl or Mr Gum in the relish with which gruesome (but never actually gory) plot details are revealed. There is very silly slapstick violence that always plays for laughs rather than frights. Each chapter opens with jokes from the ever-present Ravens, usually based upon what they can eat, and this quickly becomes a favourite feature alongside the jokey asides from the narrator. The lively text layout and variety of font make this an accessible read. The generous illustrations suit the comedic mode perfectly and I can see this rapidly becoming a popular series.
Mort the Meek and the Ravens' Revenge Synopsis
The first in a wickedly funny new series about an aspiring pacifist in a brutal kingdom!
On Brutalia violence is a way of life. Ravenous ravens circle overhead, monstrous grot bears cause chaos and the streets are bulging with brawls. But Mort isn't like the other islanders - he's determined to live peacefully. His struggle is made even tougher when the cruel queen appoints Mort as Royal Executioner. No one has challenged the royals and lived to tell the tale. Can Mort keep his head and outwit the queen?
Perfect for fans of the How To Train Your Dragon series, Frostheart and The Nothing to See Here Hotel.
Mort the Meek and the Ravens' Revenge Press Reviews
Praise for Jim Reaper:
"Hilarious and fun and spooky and brilliant – I LOVE Jim Reaper!" – Pamela Butchart
If you loved this, you might like these...