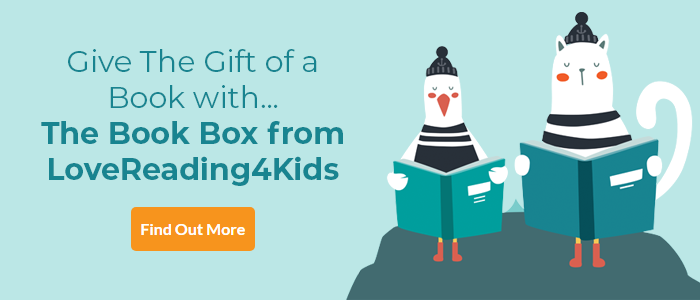 The Birthday BOO! for twins Review
A birthday treat for twins that really delivers
Introducing a personalised children's book especially for twins!
This is a special twin edition of the brilliant Birthday BOO! If you want to give a really special birthday surprise to twins in your life, then this is the book to do it. Produced by Tickled Moon, the story is personalised to allow both children to be a central character in the story. And what a story it is too! Imagine what it would be like if an enormous monster turned up on your birthday to surprise you by shouting, 'Boo!' – hmmm, maybe not quite the present you were hoping for. Fortunately, our young heroes are smart as well as kind and find a way to make the monster feel at home. The lively text is great fun to read aloud and will be irresistible to youngsters when they realise they really are the star of the story (in a nice touch, you can even reference their favourite food). With bright, bold colour illustrations by Jodie Wonford this birthday treat really delivers.
The Birthday BOO for Twins! is priced at £19.95 for a Softcover and is available on Tickled Moon's website.
Other Info
Tickled Moon creates high quality personalised books with original, rhyming stories and gorgeous illustrations, that you and your child will want to read again and again.
You'll also love The Joyful Adventures - with a chance to add 2 children to create a wonderfully personalised story and a fantastic gift!
The Birthday BOO! for twins Synopsis
What happens when a lovable, hairy monster shows up to surprise YOUR TWINS on their birthday? But is it the birthday surprise that they really want??...They'd better watch out for the… BOO!!!
[Twin Names] and the Birthday BOO! is a specially adapted version of Tickled Moon's, rhyming, personalised book [Your Child] and the Birthday BOO!. It was adapted after numerous customer requests asking that their much loved birthday book, for ages 1-7, could be personalised for twins instead of a single child. Written by Alison Reddihough and illustrated by Jodie Wonford, it was launched on Tickled Moon's website https://tickledmoon.com/ in Oct 2020.
Like [Your Child] and the Birthday BOO! this 32 page, high quality children's book, has unique personalisations including the twin names on the cover, spine and throughout the story and their birthday, age, most wanted gifts and favourite foods. You can also add your own dedication for an extra personal gift. Its heartwarming, engaging story, led one customer to say "This is the best personalised book I've purchased."
The Birthday BOO for Twins! is priced at £19.95 for a Softcover and £24.95 for a Hardcover and is available on Tickled Moon's website. There you can preview the whole book with your personalisations and listen to the story read by the author.