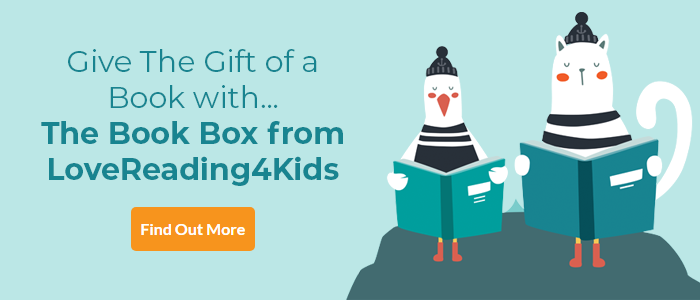 Something I Said Review
A heart-warming, unashamedly honest and hilarious look at family, friendship and what really matters.
June 2021 Book of the Month
There are some books you just don't want to end, because you're enjoying being with the characters so much. Something I Said is one of those books. It stars thirteen-year-old Carmichael Taylor, a young man who loves words as much as he hates geography, and who can never resist a bon mot, even when – as it frequently does – it lands him in trouble with his teachers. He's offered a special chance to redeem himself with a role in the school talent show. It's supposed to be opportunity to show off what he does best in a spoken word performance, instead it turns into an impromptu stand-up comedy show and goes both much better than he could have hoped, and much, much worse. Car is a terrific central character – honest, open, mixed-up and so funny - and his descriptions of his life, family and friends bring readers into the heart of his world. As with the best of this kind of fiction, by the end of the book Car knows more about himself than he does at its opening, and so do we.
Readers who enjoy Car's adventures will also like Worst. Holiday. Ever by Charlie Higson and should look out for Simon Mason's Garvie Smith Mysteries too.
Something I Said Synopsis
For thirteen-year-old Carmichael Taylor, life is one big joke - in a good way. He just can't understand why no one else seems to find everything as funny as he does. When Car is filmed stumbling into performing a piece of hilarious stand-up at the school talent show - targeting his family, school and friends - the footage ends up creating international infamy. But with the promise of fame and fortune comes trouble, and it's up to Car to decide what or who he's willing to risk to chase his comedy dream.
Get ready to laugh at life with this heart-warming, unashamedly honest and hilarious look at family, friendship and what really matters.
Something I Said Press Reviews
Carmichael is a brilliantly relatable lead on a very funny and often poignant journey of self-discovery - The Bookseller
Fantastically, gloriously funny. I loved this book; it gave me such joy at every single page - Katherine Rundell, author of The Explorer
A hilarious and original story. Carmichael Taylor is the stuff of legends - he's my new favourite character - Katya Balen, author of The Space We're In
In this charmingly vivid portrayal of family and the ups and downs of school life, Ben has included all the star ingredients for a funny, touching read which will really resonate with teens. With 13 year old Car in class you're def never getting bored - I thoroughly recommend it! - Jasbinder Bilan, author of Asha and the Spirit Bird
An original concept, spot-on observations of family life and friendships, and snappy dialogue give this book a fresh feel. Best of all, it's very, very funny! - Lesley Parr, author of The Valley of Lost Secrets
Fantastic! Pitch perfect comedic voice - Katie Tsang, author of Dragon Mountain
I absolutely LOVED it. A gloriously heartfelt tale wrapped up in first class comedy. I lost count of the number of times I laughed until I cried! - Sibeal Pounder, author of the Witch Wars series
If you loved this, you might like these...