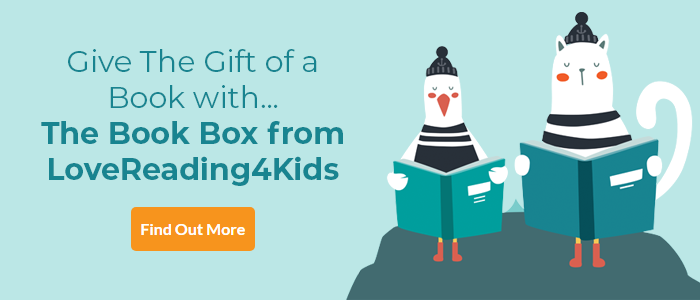 Felix Unlimited Review
Wise, warming tale of friendship and following your dreams
What a beaut of a book! Felix is an absolute joy of a character - determined, entrepreneurial, entertaining - and this story of kindness and following your dreams is a cheering, charming delight.
A forgotten birthday sparks Felix's burgeoning card-making business and it's not long before he has requests for cards coming out of his ears, and a whopping stash of cash beneath his bed. Convinced he can turn this into something more ("After all, when people kept coming up to you and giving you money...It was a no-brainer, really"), Felix shares his news with best friend Mo (creator of the original card) and sets his sights on bigger things.
But, as most business entrepreneurs know, success comes at a price, and in Felix's case that turns out to be a pickle involving the stresses of expanding too fast, having too many orders to fulfil, unreliable equipment, and finance management. So, Felix's wealthy Uncle Rufus is called upon as a business consultant, but his involvement only adds to the complications…
Brilliant for budding businesspeople, or anyone who's ever had A Great Idea, this book is a shot of sunny self-belief, with a side dose of drama.
Other Info
'Andrew writes with the lightness of a feather, yet conveys meaning the depth of an ocean… What a wonder of a writer' David Fickling on Andrew Norriss
Felix Unlimited Synopsis
Felix is no ordinary boy. With the help of his friends, he's started his own business, and he soon has thousands of pounds stashed under his bed. But it's not all smooth sailing... especially because he hasn't told his parents yet! Friendship troubles, family drama, finances and fast cars - it's a lot for one boy to cope with. But this is Felix... and he's not going to let anything hold him back.
Felix Unlimited is about how one ordinary boy's wish to become an entrepreneur brings something extraordinary to the lives of everyone he knows. It's an inspiring story of how honesty, hard work, and showing kindness to those around you can bring success – in business, and in life, too. And it shows how following one small idea can change absolutely everything.
Andrew Norriss' trademark perceptive wisdom and gentle humour are woven through this delightful celebration of following your dreams. Filled with sage advice for young entrepreneurs – and anyone wanting encouragement to pursue their ambitions – this is a charming, heartwarming story perfect for anyone who needs some more self-belief.
Felix Unlimited Press Reviews
Praise for Andrew Norriss' most recent novel, Mike:
• 'Mike can change your life… irresistibly intriguing and resonant' Children's Book of the Week in The Times
• 'Startlingly original… written with such clarity it's like diving into tropical waters' The Sunday Times
• 'An unexpected, moving, thought-provoking tale of family expectations, psychology and learning to be true to yourself' Metro
• 'Beautifully told and enormously uplifting' BookTrust
If you loved this, you might like these...