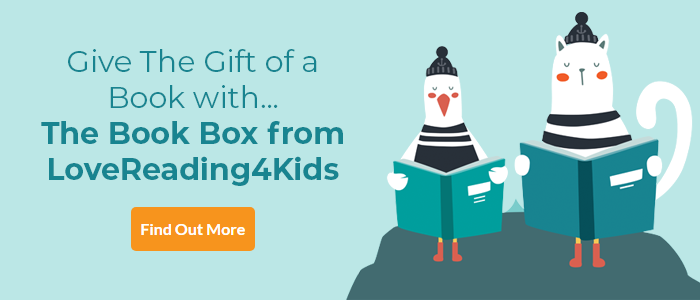 The Pirate Mums Review
'Who cares about ordinary, thought Billy. It's a pirate's life for me.'
The Pirate Mums is a swashbuckling, high-seas adventure starring Billy and his two extraordinary mums, complete with a bad-tempered parrot called Bird-Brain, a sudden storm, a sea-sick teacher and a captain who gets stuck in the toilet. Billy wishes his family could be a bit more like everyone else's, and just a bit more ordinary. But his mums aren't like other mums. They are pirates. They wear outlandish pirate clothes, insist on dancing jigs and singing sea shanties when Billy's friends come round to play, and they have decidedly fishy taste in home decor. When his mums volunteer to accompany Billy's class on a school trip to the seaside, with a boat trip included (Billy's mums love boats), he makes them promise to be normal. But when the boat gets into trouble, their nautical knowledge and salty sea-legs save the day. Billy discovers that it's what makes his mums different that also makes them – and himself – special.
Other Info
A message from the author: 'Being both a parent who loves books and someone who has worked in publishing for many years, I know that picture books today are vibrant and funny, inventive and beautiful. But, with a couple of notable exceptions, the small selection I found that featured a LGBTQ+ family in some guise or another, weren't. So, encouraged by my wife, Sam, I decided to try and write one.'
The Pirate Mums Synopsis
Billy's family is not what you'd call ordinary. His mums won't listen to NORMAL music. They love to sing sea shanties and dance jigs in the lounge. Their clothes are highly unusual, they have a rude parrot for a pet, and their taste in house design is, well . . . FISHY. Billy wishes his family could be more like everyone else's. Until a swashbuckling adventure changes everything!
The Pirate Mums Press Reviews
A sea-faring adventure deftly packed with humour and charm, The Pirate Mums is a heartfelt reminder that what makes your family different is what makes them special. - Lauren Ace, author of The Girls, winner of the Waterstones Children's Book Award for Illustrated Books.
Absolutely swashbuckling, climb aboard! - Jessica Love, author and illustrator of Julian is a Mermaid
The rollicking story of Billy's two mums, who save the day on a school trip to the seaside, thus convincing Billy to stop longing to have a normal family... A rainbow-hued riot of sea shanties and pirate banter. - The Guardian
If you loved this, you might like these...