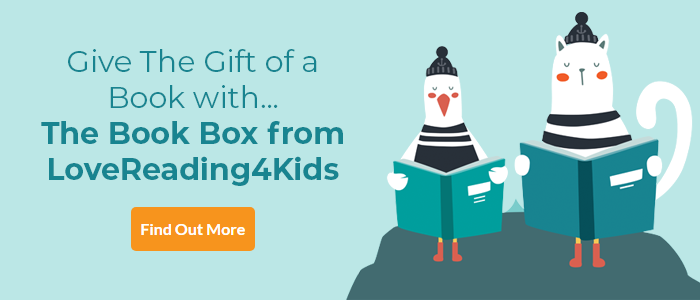 Bright Bursts of Colour Review
Brilliant poems that explore a whole range of themes from the downright silly to the sensitive
Shortlisted for the CLiPPA (CLPE Children's Poetry Award) 2021
The poems in Matt Goodfellow's collection range from the silly to the sensitive, and all will resonate with children aged 7 – 11. The CLiPPA judges admired the child's eye view, the dynamic representations of real-life experiences, and the book's understanding of a child's sensibilities.
Other Info
Winner of the 2020 North Somerset Teachers' Book Award for best children's poetry book Book Band: Brown Ideal for ages 7+
Bright Bursts of Colour Synopsis
A brilliant, prize-winning collection of poems by Matt Goodfellow which is funny, engaging and touching in turns.
What if cats had flavoured fur or if you swallowed the sun?
What if you were a special kind of badger or if you found a map to the stars?
And what if your home was split during the week: one half at Mum's, the other half at Dad's?
Packed with brilliant poems that explore a whole range of themes from the downright silly to the sensitive, this collection will delight, enthuse and resonate with children and adults alike.
Bright Bursts of Colour Press Reviews
Those who love poetry should snap up Matt Goodfellow's rich and vivid new collection, Bright Bursts of Colour, illustrated by Aleksei Bitskoff. -- Imogen Russell Williams - The Guardian
This collection has hilarious moments but also has poetry which aims to help children deal with difficult issues, which could be ideal for this moment [...] Beautifully illustrated, this is perfect for those aged eight and over to read alone, or to be enjoyed with parents. -- Express
Matt is a relatively new voice on the poetry scene but his work is so deliciously accomplished that it feels like he's already solidly established. This poetry collection is absolutely superb and so well observed ... This is a poet who really knows and understands children. -- Dawn Finch, Author and librarian - www.awfullybigreviews.blogspot.com
Matt Goodfellow's latest publication is a much needed pallet of colour and emotion. -- Alison Kelly - Reading Zone
There's a lot fun in this book, but it also includes poems on more sensitive themes and it can be a good route in to exploring often tricky things with children. -- Sarah Burns - Let Them Be Small Blog
Whether you need cheering up, a sympathetic ear or something funnier or more thought-provoking, you'll find plenty in this poetry collection for every occasion and mood. -- BookTrust
Matt Goodfellow is a fresh voice on the children's poetry scene. Pie Corbett
If you loved this, you might like these...