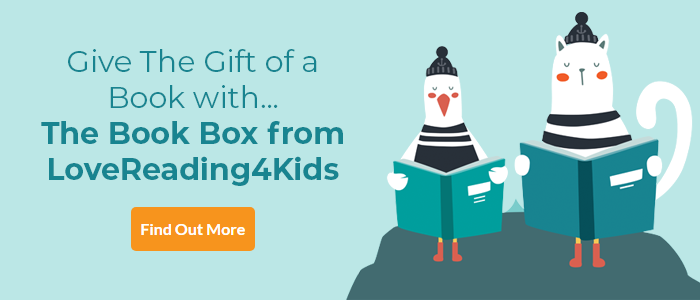 The Raven Heir Review
A magical medieval Middle Grade adventure packed with peril
From the author of a delicious feast of dragon novels, The Raven Heir is a riotous romp of an adventure story, replete with old world atmosphere and more mystery, magic and quest-driven action than you can quiver a medieval sword at.
Triplets Cordelia, Rosalind and Giles have lived all their lives in a castle protected by their mother's magic, surrounded by a wonderfully evoked enchanted forest that was "shot through with trails of sunlight, tracing golden paths of possibility." These paths of possibility have caught Cordelia, in particular. She longs to be forever free as a bird, not only when she's permitted to transform into a flying thing, as she's able to. Though this longing for freedom might come to serve her well, brave Cordelia - and her siblings - face more immediate trouble. The eldest of them is heir to the throne of the Kingdom of Corvenne (a kingdom that's been unrulable since the Raven Crown was broken), and this comes with such tremendous risk that their mother won't reveal which of them was born first. As a result, their mother is captured, and the triplets must rescue her.
Driven by a child-centred spirit of solidarity, this clearly-drawn quest is overlaid with a wonderful scheme of magic - a terrific treat for adventure story fans.
The LoveReading LitFest invited Stephanie to the festival to talk about this epic fantasy adventure of warring dynasties, magically powered triplets and a broken crown in need of a rightful heir.
You can view the event by subscribing to the LitFest programme for as little as £6 per month - or you can pay per view. For just £2, go, and watch this superb event chaired by Frankie Dumville, one of our star, young Reading Ambassadors
Check out a preview of the event here.
The Raven Heir Synopsis
Cordelia and her triplets Rosalind and Giles have lived safely in the castle at the centre of the forest all their lives, protected by the spells their mother has woven. The only time Cordelia feels truly free is when she turns into a dragonfly or a blackbird and can fly beyond the great stone walls. But then one day the outside world comes to them. Two rival dukes and their soldiers have come for the triplets - because whoever is the eldest is the heir to the throne.
But their mother knows that since the Raven Crown was broken, no one has been able to rule the kingdom of Corvenne and live, and she will not give up any of her children to that death sentence. When she refuses to reveal which child is the eldest, she is taken prisoner, and Cordelia and her brother and sister find themselves on the run in a dangerous new world. And as they set out across Corvenne to rescue their mother, Cordelia begins to see that there is a deep magic at work, driving her towards a destiny that could tear her family apart, take away her freedom forever or, just maybe, heal a kingdom devastated by a war that has raged for generations.
The Raven Heir Press Reviews
Such a wonderful book, exciting, welcoming, and full of magic you'll want to be real - Holly Webb
Immersive and highly entertaining medieval fantasy - Bookseller
Praise for The Dragon With a Chocolate Heart;
Witty and smart and generous - an utterly delicious book - Katherine Rundell
A glorious whirlwind ... You couldn't ask for more! - Hilary McKay
Funny, moving and deliciously full of chocolate, I loved it! - Holly Webb
If you loved this, you might like these...