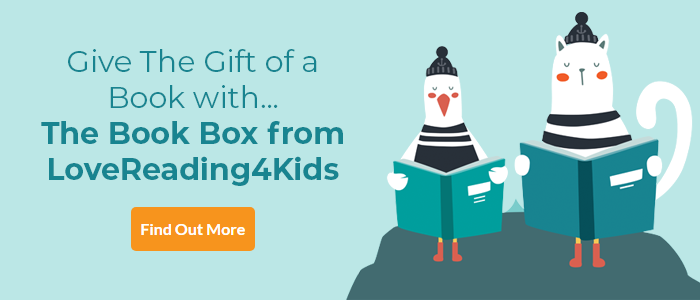 What's That??!! Review
Absurd, interactive and personalisable, this will make an unforgettably fun gift
Tickled Moon sure know how to create quality personalised picture books, with the customised elements seamlessly woven into the stories, illustrations and design. Given that you can also include a dedication, all the books in this range make perfect presents to be enjoyed together and cherished for years to come, with What's That??!! being especially great for a pretty broad age range.
One-year-olds will be captivated and set off giggling by Alison Reddihough's lively, rhyming exclamatory text and Jodie Wonford's bold illustrations, while readers up to five will adore the utter silliness, and perhaps even feel inspired to think up their own suggestions for silly things that would NEVER happen! From a boot in the fruit, to a sliver of moon on a spoon, to a shark in the dark, the book is a bedazzlement of absurdity. What's more, with the facility to personalise it with up to four names, What's That??!! is a sure-fire winner of a gift.
What's That??!! Synopsis
"What's That [Names 1-4]" is Tickled Moon's 6th original personalised book, aimed at ages 1-6.
This 32 page, high quality, children's personalised book, is a fun poetic romp that will delight little ones with its repetitive rhythm, rhyme, colourful illustrations and completely silly story.
"What's That's??!!" can be uniquely personalised for 1,2,3 OR 4 Names, all of which appear on the cover and in the story's 5 verses. It is wonderful for 1-4 children/siblings to share, or you can include Mummy & Daddy, Grandparents or Aunties & Uncles too. And you can add a personal Dedication that will be printed at the front of the book.
"What's That??!!" is available in softcover and hardcover on Tickled Moon's website. There you can preview the whole book with your personalisations and listen to the story read by the author, Alison Reddihough.
If you loved this, you might like these...