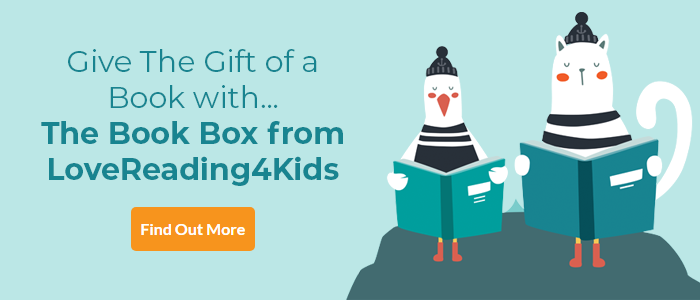 The Secret of Splint Hall Review
A magical and many layered and original adventure story
March 2022 Book of the Month | A Julia Eccleshare Pick of the Month March 2022
Rich in atmosphere and with a plot that cleverly combines history with mystery and even magic this is a many layered and original adventure story. When Flora and Isobel's home is destroyed in an air raid at the end of World War 2, their mum takes them to stay in her ancestral family home, Splint Hall. Under its disagreeable present owner Mr Godfrey, Splint Hall is a chilling place full of rules and secrets. Flora and Isobel set about defying the rules and uncovering the magic! There is a lot to reveal as the girls risk all to get to the truth.
Other Info
Julia Eccleshare Picks for March 2022
Cameron Battle and the Hidden Kingdoms by Jamar J. Perry
Beyond Belief by Alex Woolf
The Stolen Prince Of Cloudburst by Jaclyn Moriarty
Ada and the Galaxies My Alan Lightman and Olga Pastuchiv
Julia and the Shark Kiran Millwood Hargrave
The Secret of Splint Hall by Katie Cotton
A message from the author Katie Cotton;
I started wondering what it might be like to have been a child during the war. Would you believe the grown-ups when they told you it was all over? I adore history and researching this book was an absolute pleasure. I read many post-war diaries, they painted a very moving picture of a country doing its best to move on but finding it difficult. In those early months in 1945, after peace was announced, there was a sense of disbelief that it was really all over. And that made me wonder: what if the war wasn't over? What if, deep underground, something old and evil stirred… The Secret of Splint Hall is (I hope) a fun adventure story. But at its heart is a deeper question: how do we find the strength to go on fighting when we know that evil will return? The answer is, as Isobel discovers, because there is a lot worth fighting for.
The Secret of Splint Hall Synopsis
1945. War has ended, but for sisters Isobel and Flora the struggles still continue. They've lost their father and had their home destroyed in a bombing raid, and now they must go to live with their aunt and her awful husband Mr Godfrey in their ancestral home, Splint Hall.
From the moment of their arrival it seems that this is a place shrouded in mysteries and secrets. Who are the strange men who arrive with packages at night?
What is the source of the strange blue sparks coming from the ground? And why do the locals seem to hate their family so much? As the girls begin to unearth an ancient myth and family secret, the adventure of a lifetime begins.
The Secret of Splint Hall Press Reviews
Exquisite storytelling . . . A future classic -- Phil Earle
An exquisitely crafted historical mystery with an exciting twist - every page felt like discovering jewels in a treasure box-- Katie Tsang, bestselling author of Dragon Mountain
Stirring, captivating fantasy with an emotional punch, bridling with magic -- Ross Montgomery
If you loved this, you might like these...