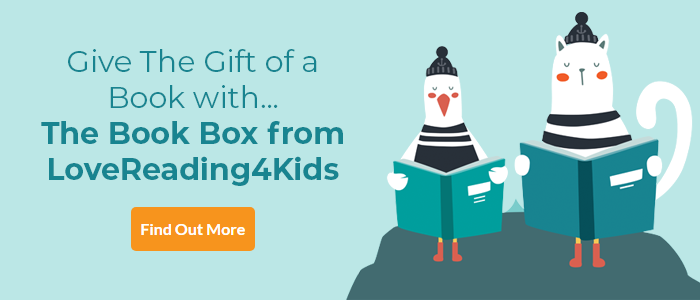 Needle Review
Storytelling high on impact and insight as a young girl struggles to keep her life from unravelling
May 2022 Book of the Month - Interest Age Teen Reading Age 8
Patrice Lawrence's new book for Barrington Stoke is heartrending and thought-provoking, a taut first-person narrative that many will find themselves reading in one sitting. 15-year-old Charlene is struggling to say in control of her life. She's been in care since her mother died two years ago and desperately misses her little sister, who is living with her own father. Knitting is Charlene's therapy, the click, click, click of the needles helping her find calm, but the pressures she faces at school and outside are overwhelming. An act of cruelty against her leads Charlene to rage and violence. As the security she has known unravels, readers will understand her despair and frustration, particularly at the constant demands on her to be sorry. Written to be accessible to all readers, Needle lets us see through someone else's eyes, highlighting the restrictive effects of society's expectations of individuals. Vivid, powerful and unforgettable.
Particularly suitable for struggling, reluctant and dyslexic teen readers
Other Info
Barrington Stoke is the foremost publisher of dyslexia friendly books and those for reluctant readers. Here on Lovereading4kids we are constantly selecting new titles and refreshing our special dyslexia friendly category.
Click here to view our current selection which is broken down by age range.
Needle Synopsis
Award-winning author Patrice Lawrence explores the harsh reality of the criminal justice system for young people in this riveting teen drama.
Charlene is a demon knitter. It's the only thing she enjoys and the only thing she believes she's really good at. So when her foster mum's son destroys her latest creation, Charlene loses it and stabs him in the hand with her knitting needle. It damages a nerve and she gets sucked into the criminal justice system for assault.
Charlene's not sorry and she's never apologised to anyone in her life. But people keep telling her that if she says sorry, they'll go easier on her. Can she bring herself to say it and not mean it when her freedom's at stake?
Needle Press Reviews
Praise for Patrice Lawrence;
"Fresh and important ... Patrice Lawrence is a hot name in publishing" The Times
"Distinguished by brilliant nuanced characterisation" The Guardian
If you loved this, you might like these...