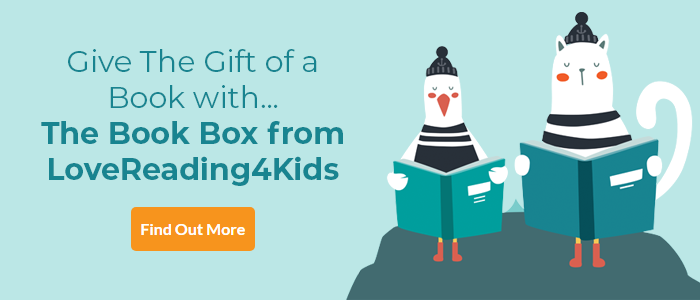 The Fart that Changed the World Review
Right royal parping pandemonium is unleashed in this comic story about how the smallest of events can spark the biggest of change
While there's certainly no shortage of fart-themed books for children, and no sign that the perennial appeal of parps is waning among contemporary readers, actor and comedian Stephen Mangan's The Fart that Changed the World is a satisfyingly surreal addition to the canon of flatulence-themed fiction.
With crisply comic line drawings by graphic designer and illustrator Anita Mangan, this story of a king whose unexpected fart unexpectedly changes the world is sure-fire way for kids to entertain themselves. What's more, it's also excellent for reading aloud (the joys of being read to at an older age should never be underestimated), with a strident, knowing tone of voice that makes it easy - and satisfying - to inject further funniness and drama.
On the very morning King Fabian is set to host neighbouring rulers, he emits a morning fart. "Tight and high-pitched like a short, sharp note from a bugle", this was "a fart like no other in history. This was a fart with consequences…a fart that changed the world." When Dimmock the royal butler is blamed and confined to the dungeons, the royal household faces a problem, for the butler is the brains behind the crown, not bumbling Fabian.
And so it falls to young kitchen hand Frank to step into the breach (or should that be breeches?) as the royal butler, and it falls also to Frank to step up to save Fabian from unfortunate fart-triggered embarrassment.
The Fart that Changed the World Synopsis
A high-energy, laugh-out-loud, fully illustrated adventure story by much-loved actor Stephen Mangan and talented artist Anita Mangan.
It's the most important day of the year for King Fabian as he is hosting all the neighbouring rulers. Everything simply must go perfectly. King Fabian wakes up, stretches, and farts. His wife's fury is so huge that he panics and blames the butler, who is carted off to the dungeons. Leaving behind a big problem: Fabian isn't really the brains behind the crown: it is the butler... how will dithery Fabian manage to pull off this high-pressure event alone?
His small and smelly fart looks like it will kick off a crisis...
Frank - a kitchen boy with a big imagination - is drafted in as an emergency butler. As the banquet descends into a food fight and processions catapult out of control, Frank finds himself in an all-out farty farce. Can he save the day?
Wildly funny and endlessly surprising, this is delightfully imaginative, surreal storytelling with a message that small events can trigger big change, and children can be heroes!
The Fart that Changed the World Press Reviews
Praise for Escape the Rooms:
'A brilliant, clever, kind of genius book' Graham Norton, Virgin Radio
'Richly imagined and deeply heartfelt' Hadley Freeman, Guardian
'Manages to feel both classic and modern at the same time' Good Housekeeping
'A beautiful and exciting adventure that ignites the imagination' Edith Bowman
'It's brilliant' Ray D'Arcy
If you loved this, you might like these...