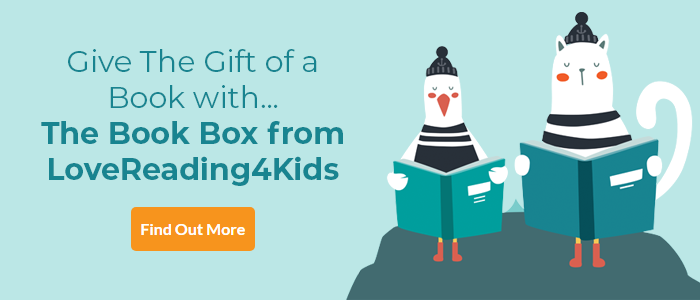 Sky Hawk Review
Shortlisted for the 2012 Branford Boase Award for outstanding Debut novel.
A Lovereading4Kids 'Debut of the Year 2011' selection.
9+. Rich in atmosphere and full of heart, Sky Hawk is an intense and touching story of how protecting a rare bird forges a deep and special friendship between two children. The osprey is Iona's secret but she trusts Callum to keep it and together the two of them do all they can to keep the bird safe. From the glittering lochs of Scotland to the mangrove swamps of the Gambia, Sky Hawk is an enthralling tale about a promise between two friends, Callum and Iona, that will change lives forever, and the power of friendship, loyalty, and hope. A book to treasure.
You can download OUP's Sky Hawk Reading Notes from the right hand column of this page - click on Reader's Guide.
Sky Hawk Synopsis
When Callum and his friends find Iona on Callum's farm they try to chase her back into the village. But Iona runs from them up into the hills. It is late and dark and snow lies in the mountain gullies. Worried for Iona's safety, Callum follows to find her shivering with cold but refusing to leave. She is guarding a secret hidden in the forest above the dark waters of the loch. So they make a deal. Iona shares the secret and in return Callum allows her back onto the farm. They form a deep bond of friendship and make a promise to keep their secret safe from harm. It is a promise that will change Callum's world for ever ...
You can download OUP's Sky Hawk Reading Notes from the right hand column of this page - click on Reader's Guide.
Sky Hawk Press Reviews
'Here's a rare thing, a novel, and a first novel too, that opens your eyes, touches your heart, and is so engaging it almost turns the pages for you.' - Michael Morpurgo
'An edge-of-your-seat wildlife adventure that tells a very human story of friendship, discovery and an incredible journey. I loved it!' - Kate Humble
'This beautifully written, captivating book should be on everyone's bookcase and in every library. It is for us all - young, old and in between. For it is about us all, our human nature, about nature itself, and how we relate to the wild creatures who face survival challenges we understand so little about. The skill with which Gill Lewis tells the haunting story of Sky Hawk through the eyes and feelings of the children and her delicate, yet vivid, description of the wild Scottish landscape is breathtaking. Poignant. Unforgettable.' - Virginia McKenna
If you loved this, you might like these...