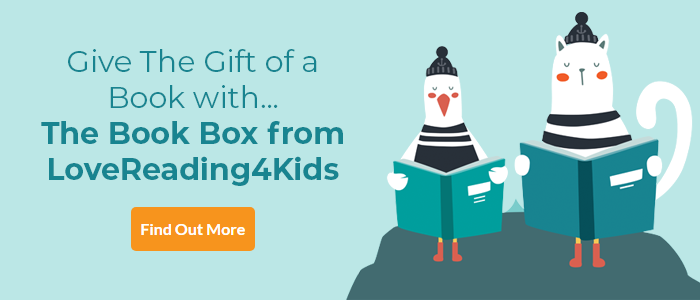 LoveReading View on Gregor and the Marks of Secret
Gregor and the Marks of Secret by Suzanne Collins - the author of the blockbusting Hunger Games – is the story of a perilous fantasy adventure for young Gregor and his talkative little sister Boots, in their bid to save the Underland. It's only a few months since Gregor and Boots returned from the Underland, leaving their mother behind to heal from the plague. Though Gregor's family receives frequent updates on her condition, they all know Gregor must return to fulfill his role as the warrior who is key to the Underlanders' survival.
This could be the answer for parents with teens and younger siblings. if your teens are mad keen on Suzanne Collins' The Hunger Games and you're being badgered by younger siblings to read it too, then give them Suzanne's Gregor series instead. It's a wonderful adventure.
This is Book Four in the Underland Chronicles series. The others are:
Gregor the Overlander: Book One
Gregor and the Prophecy of Bane: Book Two
Gregor and the Curse of the Warmbloods: Book Three
Gregor and the Code of Claw: Book Five (to be published in the UK August 2012)
Gregor and the Marks of Secret Synopsis
Accompanied by his now-talkative little sister Boots, still considered the honorary princess, Gregor joins forces with another princess - 12-year-old Luxa - and Ripred the rat to defend the Underlanders and the vulnerable Nibblers, or mice, from the rat army.
Gregor and the Marks of Secret Press Reviews
"Fantastically engaging." - Publishers' Weekly
Praise for The Underland Chronicles series:
'The cliffhanger ending will leave readers gasping as Gregor goes chasing another prophecy, the direst yet." - Kirkus Reviews, starred review
"Collins keeps the tension and the stakes high; vivid description, expert pacing, and subtle character development all enhance this gripping fantasy adventure." -The Horn Book Magazine
"The breathless pace, intense drama, and extraordinary challenges will leave fans clamoring for the conclusion of this fine series." - School Library Journal
If you loved this, you might like these...