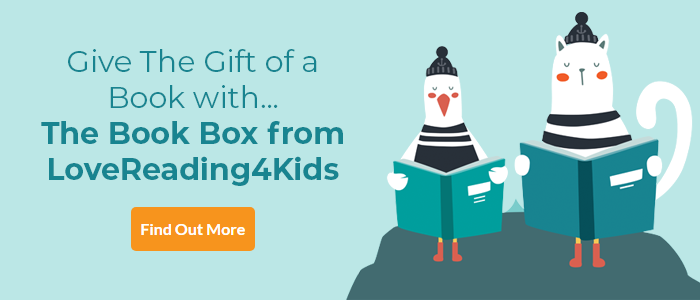 LoveReading View on Wizardology
Much, much more than a book, this is an unforgettable experience in everything anyone could possibly dream up about wizards and their world. Inventive in every dimension from the basic idea of being 'a true account of wizards, their ways and many wonderful powers as told by Merlin' through the packed-full pages of stories, fold out mini books, decks of fortune telling cards, a spinning amulet, a magical mirror and a piece of real fairy flag. Find out how all those magical arts are practised, from magical transformations, through to conjurations, potions, charms and spells. It's all great tongue-in-cheek stuff to be enjoyed in the spirit in which it's delivered. Why not take a look at other Wizardology titles such as Wizards of the World, The Apprentice Handbook. Also available are Dragonology, Pirateology, Monsterology, Wizardology, and Mythology.
Wizardology Synopsis
Dugald Steer, illustrated by Anne-Yvonne Gilbert, John Howe, Tomislav Tomic and Helen Ward
Many hundreds of years ago, the great magician Merlin created this elaborate book for his apprentice, containing all his knowledge about the ancient brotherhood of wizards around the world and their many different magical arts.
Covering transformations, conjurations, potions, charms and spells, it is packed with ingenious novelties, including a spinning amulet, a 'phoenix' feather, fortune-telling cards and a real swatch of fairy flag! The perfect starting point for budding young magicians. This bejewelled book also contains a hidden secret miniature hardback book of divination.
Wizardology Press Reviews
"Forget biology, neurology and philology, most of us would much rather study Wizardology. Until the National Curriculum adopts it, we have Dugald Steer's beautifully illustrated wizard primer, packed with spells, fortune telling cards, a phoenix feather and a spinning amulet. Lots of fun and Steer includes educational chapters on the history of wizards."
Debbie Williams, Waterstone's Books Quarterly, Issue 18/2005
"Wizardology is a winner with the Harry Potter market."
Sonia Benster, The Bookseller, 16th September 2005
". . . never before has a book on the arts desk attracted so many admiring looks and been so flicked through by curious browsers on their way to the watercooler . . ."
Guardian Unlimited, Thursday October 13, 2005
If you loved this, you might like these...