refugee/rɛfjʊˈdʒiː/ : A person who has been forced to leave their country in order to escape war, persecution, or natural disaster.
Barely a day goes by without the plight of refugees making headlines, whether through a tragedy, political conflict or a heart-rending tale of survival against the odds. In response to this, many books have been published over recent years to help young readers understand the refugee situation and encourage them to make sense of a difficult topic.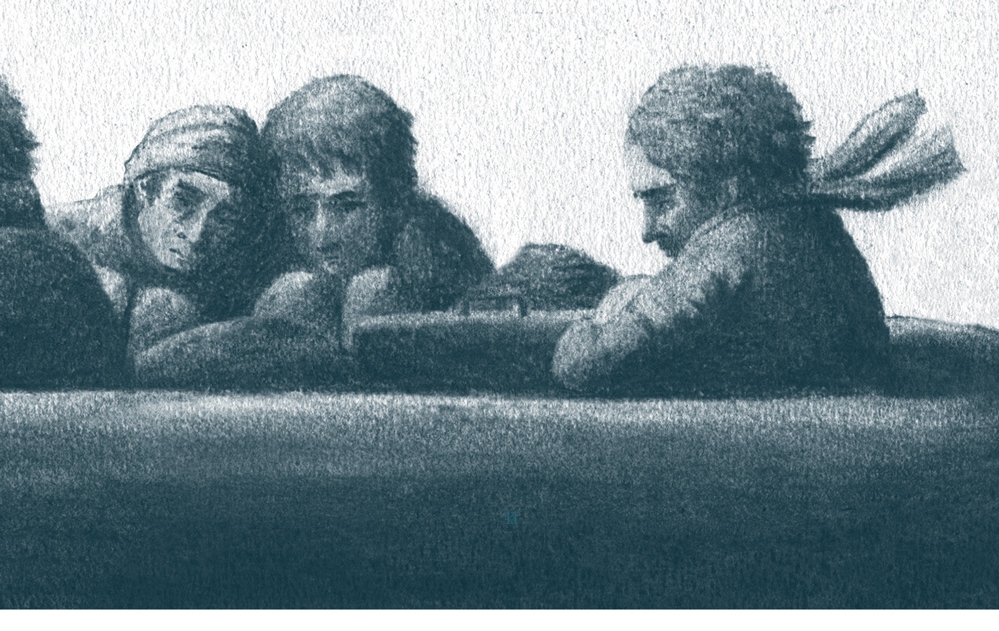 An image from A Story Like the Wind by Gill Lewis and Jo Weaver.
It is estimated that over 82 million people around the world have been forced to flee their homes to find safety.
Refugees are protected through international law and should not be returned to countries where their lives are at risk. There are numbers of charities across the world that do incredible work supporting refugees, helping with asylum requests and providing immediate aid; food, shelter and medical assistance, and protecting the human rights of these very vulnerable people.
For more information about Refugee Week, events taking place and ways in which you can get involved visit refugeeweek.org.uk and follow the latest updates @RefugeeWeek
Amnesty International. If you are interested in finding out more about the refugee crisis there are articles, blogs and videos on the Amnesty International website. You can also hear an interview with Lord Dubs, the Labour Peer who campaigns for the rights of refugees. As a child he was rescued from Nazi Germany on the Kindertransport, just before the outbreak of World War Two. Listen here.
Or visit www.unhcr.org which is the UN Refugee Agency, a global organisation dedicated to saving lives, protecting rights and building a better future for refugees, forcibly displaced communities and stateless people.
The British Red Cross supports refugees seeking help in the UK. You can read some of the true stories from thousands of refugees the British Red Cross have helped at www.redcross.org.uk - and find out what special services are available to young refugees, some of whom arrive in the UK without their parents or other family members.
Medecins Sans Frontiers - Doctors Without Borders are a global humanitarian movement that responds to medical emergencies caused by conflict, displacement and disaster. Find out more about their vital work here.
Refugee Strong is a nonprofit organization committed to empowering refugee communities by providing support and hope through education. Refugee Strong is driven by a single goal: to make the world a better place for all through empowering students living in refugee camps to achieve their educational dreams and inspire refugee students to continue their studies. Founder Omar Mohamed said "I lived in Dadaab Refugee camp for over 15 years. I know what it's like to spend your entire childhood without resources. Now, I'm working to change that for my family, friends, and neighbors." You can read more about his extraordinary story in his book When Stars are Scattered.

An image from My Name is Not Refugee by Kate Milner
From simple picture books and non-fiction titles to hard-hitting, gritty YA novels, books are a great way to illuminate and explore the contribution and benefit to our society that refugees bring, and the hardship and challenge they endure. The books in this collection appeal to a wide range of ages and are perfect to help initiate a discussion as a family or in the classroom to explore what it really means to escape your home and seek refuge elsewhere.
"I look up to the birds that seem to be following us. They are migrating just like us. And their journey, like ours, is very long, but they don't have to cross any borders." The Journey by Francesca Sanna
With thanks to Chris Naylor-Ballesteros for the feature image taken from his picture book, The Suitcase.