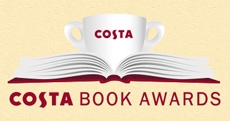 Costa Children's Book Award 2020
Congratulations to Natasha Farrant on her Costa Children's Book Award 2020 win - we were thrilled to see Voyage of the Sparrowhawk scoop the prize. We have reviews and extracts for all the winning and shortlisted titles so read on for more about these four fantastic children's books - and some previous award winners too.
Jump to:
Previous Costa Children's Winners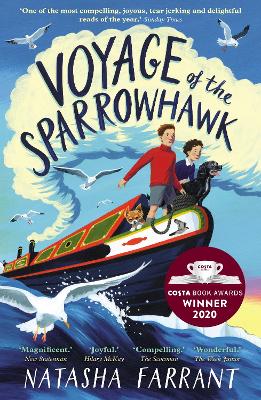 Winner: Voyage of the Sparrowhawk
In the aftermath of World War One, everyone is trying to rebuild their lives. If Ben is to avoid being sent back to the orphanage, he needs to find his brother Sam, wounded in action and is now missing. Lotti's horrible aunt and uncle want to send her away to boarding-school (when she has just so successfully managed to get ...
View Book Page
Shortlisted Books
Costa Children's Book Award 2020: Previous Costa Children's Winners
The Costa Children's Book Award Winner
Voyage of the Sparrowhawk by Natasha Farrant - published by Faber
The judges said: 'We loved everything about this remarkable, special, delightful book – pure heavenly escapism and a purely joyful read.'
The Shortlist for the Costa Children's Book Award
Wranglestone by Darren Charlton - published by Little Tiger
The Super Miraculous Journey of Freddie Yates by Jenny Pearson - published by Usborne
The Great Godden by Meg Rosoff - published by Bloomsbury
On the judging panel for the 2020 Costa Children's Book Awards is:
Patrice Lawrence, award-winning author
John McLay, Children's Literary Scout and Book Event Organiser
Alex O'Connell, Arts Editor and Children's Book Critic, The Times
The winner of the Children's Book Category 2019 was Asha & the Spirit Bird, Jasbinder Bilan's sublime debut novel; as the judges said, "Wow! We unanimously lost our hearts to this gorgeous book." It is an enchanting Indian adventure that sings with magic, mysticism and a whole lot of heart, inspired by her special relationship with her grandmother and drawing on the rich heritage of her family history. You can download an extract and read our full review here.
The winners of the five categories of the Costa Book Awards - First Novel, Novel, Biography, Poetry and Children's Book - were announced on BBC Radio 4's Front Row on Monday 4 January 2021 and each received a £5,000 prize. The category winners, including Voyage of the Sparrowhawk, then go forward into the competition to win the overall Costa Book of the Year 2020 which will be announced on Tuesday 26th January 2021, and the overall winner will receive a £30,000 prize.