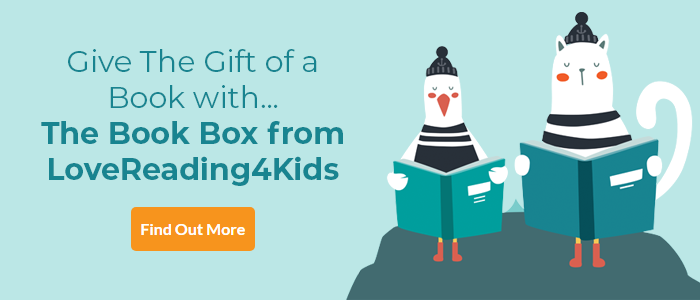 LoveReading View on Stormbreaker
A fabulous story that crackles with suspense and daring and shows that a bit of cheek will take you a very long way. Alex Rider is fourteen when his whole world is turned upside down. Already an orphan, his guardian is killed in suspicious circumstances and Alex is finds himself forcibly recruited into the MI6 to train as a super spy. He performs deeds of unimaginable daring, faces terrible danger – and lives to tell the tale. A great, pacy read.
Some of our readers, new to the Alex Rider series, put themselves forward to read and review all ten titles. Check out their reviews below and if you click on the link 'Read full review' you will be able to view the reviews for all titles.
Books in The Alex Rider Series:
1. Stormbreaker
2. Point Blanc
3. Skeleton Key
4. Eagle Strike
5. Scorpia
6. Ark Angel
7. Snakehead
10. Russian Roulette
11. Never Say Die
12. Secret Weapon
13. Nightshade
Stormbreaker Synopsis
When his guardian dies in suspicious circumstances, fourteen-year-old Alex Rider finds his world turned upside down. Forcibly recruited into MI6, Alex has to take part in gruelling SAS training exercises. Then, armed with his own special set of secret gadgets, he's off on his first mission to Cornwall, where Middle-Eastern multi-billionaire Herod Sayle is producing his state-of-the-art Stormbreaker computers. Sayle has offered to give one free to every school in the country - but there's more to the gift than meets the eye.
The Alex Rider series has sold over 13 million copies in English and is published in over 28 languages.
The story of Alex Rider, reluctant teen spy in the order of his missions:

1. Stormbreaker
2. Point Blanc
3. Skeleton Key
4. Eagle Strike
5. Scorpia
6. Ark Angel
7. Snakehead
8. Crocodile Tears
9. Scorpia Rising

and Russian Roulette - The Alex Rider Prequel
For more news and chat visit the Alex Rider facebook page and find out more about the series and special Alex Rider events at www.alexrider.com
Stormbreaker Reader Reviews
Kids love to read and so in addition to our Lovereading expert opinion some of our Lovereading4kids Reader Review Panel were also lucky enough to read and review this title. You can read their full reviews here.
Tomasz Hawryszczuk, age 9 - 'A 14 year old boy recruited to MI6 as a spy like James Bond is utter genius. He is given gadgets which include a Nintendo DS and a Yo-yo...This is one of the best books I have ever read.'
Alice East, age 10 - 'I thought this was a fantastic book as it was packed with action and adventure. I really liked this book because it was pretty different and it really hooked me in.'
Chloe McIlroy, age 14 - 'I really enjoyed this book because of the intricate plot and the fast pace. This is a great story as you are held in suspense the whole way through the book until the truth unravels.'
Chloe Pickering, age 10 - 'This is a brilliant book that I couldn't put down. It's the perfect book for children who like mystery or adventure books. It is very gripping.'
Alex Faulkner, age 10 - 'Stormbreaker is an exciting book about a boy called Alex Rider who is supposed to become a spy but he doesn't really want to.'
William Longlands, age 11 - '10/10 - a real page turner. I didn't want to stop.'
Rachel Galbraith, age 10 - 'Stormbreaker was a great start to the series and kept me gripped from beginning to end.'
Luke Bauer, age 12 - 'I never dreamt of reading this book, just like Alex didn't know about being a spy! But I was tempted by the blurb and I sure did love reading about him!'
Mukunth Kowsik, age 13 - ''James Bond' fans will love this nail biting series very much. I always anticipate the part which introduces gadgets, it is as thrilling as opening your Christmas presents! A must try series, definitely.'
Sam Harper, age 11 - 'a fantastic start to an amazing series...I defy anyone to stop at book one.'
Chloe Shortall, age 18 - 'I really enjoyed the first instalment of the Alex Rider series. It was fast-paced and full of both action and humour...I would recommend this novel to any teen lovers of spy and mystery novels.'
Emily Kinder, age 14 - 'This gripping and compelling book is the first in the series revolving around Alex Rider, the teenage spy. Full of thrills and excitement this is a brilliant book, and one you will quickly grow to love.'
Jake Fletcher, age 14 - 'Boom! Bang! Wallop! It's full of action, fights, and the most ridiculous, but equally brilliant plot ever! Every child, boy or girl should read this. It really is a brilliant book.'
Imogen Fisher, age 14 - 'The book was gripping and very entertaining, and I quickly found myself rooting for Alex and wanting him to do well on his mission.'
Dylan Sweet, age 11 - 'This action-packed book starts off the brilliant spy series of Alex Rider and his missions...I like this book because it's thrilling.'
Stormbreaker Press Reviews
"First of the action-packed adventures with 14-year-old Alex Rider." - John Walsh, author and Independent columnist
The series that has re-invented the spy genre Independent
Anthony Horowitz is the lion of children's literature Michael Morpurgo
Explosive, thrilling, action-packed - Meet Alex Rider Guardian
If you loved this, you might like these...