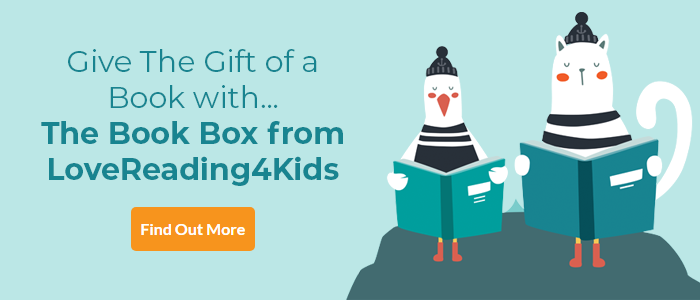 LoveReading View on Ned's Circus of Marvels
July 2016 Debut of the Month | In three words: monsters – robot mice – hidden talents
Adventures don't come more action-packed than Ned's Circus of Marvels and anyone who enjoys Harry Potter will find that it hits the spot. Our hero Ned is very like Harry, an apparently super-ordinary boy, who discovers that he has special powers and great strength of character. Just as well too as he's called on to be a real hero when he's snatched away from home and into a strange world full of magical creatures. In between battles and narrow escapes, there's some humour, for example, when his dad tells Ned his birthday present is circus tickets, Ned responds with 'the enthusiasm of a boy that still loves his father just a little bit more than the truth'. Those circus tickets of course are the start of the adventure.
Readers who enjoy Ned's magical adventures will relish Knights of the Borrowed Dark by Dave Rudden and the Darkmouth series by Shane Hegarty. Ross MacKenzie, author of The Nowhere Emporium, shares the same soaring imagination. ~ Andrea Reece
Ned's Circus of Marvels Synopsis
From exciting debut author, Justin Fisher, comes this rip-roaring, page-turning new magical adventure. Perfect for fans of House of Secrets. Ned Waddlesworth has always considered his world to be exceptionally ordinary. Until the day he discovers it ISN'T. AT ALL. Because on Ned's thirteenth birthday he discovers that everything magical he's ever read about or imagined is REAL.
And without him, the world will soon be engulfed in monstrous beasts and beings. So with the help of a robot mouse, a girl witch and a flying circus unlike any other, it's up to Ned to swoop in and save the day! Roll up, roll up, and prepare to be AMAZED by Ned and the marvellous, magical, monstrous flying circus!
Find out more at www.circusofmarvels.com
Ned's Circus of Marvels Reader Reviews
Kids love to read and so in addition to our Lovereading expert opinion some of our Lovereading4kids Reader Review Panel were also lucky enough to read and review this title. You can read their full reviews by clicking here.
Bethany Urquhart, age 9 - 'I love this book and the way one character is actually not how they first seem. There are scary parts but also some sad and funny parts.'

Caye Gould - 'A compelling read, keeping you wanting to know what happens next. The fantastic story line has many twists and turns and you are taken into another world.'

Alex Hall Age 10 - 'The Circus of Marvels was like none other, it was not an entertaining circus, it was a military circus. The Circus fights dark creatures which are hidden by the veil. Ned has a quest to fight evil.'

Sam Harper, age 11 - 'A thrilling, magical adventure full of terrifying, fantastical creatures and secret worlds.'

Alex Mazin, age 9 - 'Some parts of this book made me a little bit scared. I recommend this book if you like fantasy and the circus. I really enjoyed it.'

Noah Hall, age 10 - 'A gripping adventure fantasy book full of wondrous beings and scary bad guys.'
James Otamendi, age 8 - 'Ned is just an ordinary boy who is not in the clever class at school. Then one night his life changes and the adventure begins when a clown turns up at his house. It is a great story.'
Ava Sorrell, age 9 - 'Ned's Circus of Marvels is an exciting and scary book that after you begin, you will not want to put it down.'
Phoenix Williams, age 8 - 'A very exciting book with good use of vocabulary...It made me laugh, cry, worry and get VERY impatient! I could read this book any day, any year...One of the best books that I have read in my life.'
Llew Harrison, age 9 - 'Even though it was a good book I wish Justin included less description because it got in the way of all the action.'
Sathana, age 10, Baring Primary School - 'I rate this book 5 out of 5 and recommend it to people who like adventures.'
Ross O'Gorman, age 9 - 'Ned thinks that he is an ordinary boy living a very ordinary life with an over protective father. On his thirteenth birthday, everything changes and he learns the truth.'
Josh Parcell, age 9 - 'Amazing 'out of this world' story.'
Zoe Basson, age 9 - 'When I read the blurb on the back of Ned's Circus of Marvels I thought that I would love it, but although there are some really wonderful characters, I wasn't that crazy about the writing.'
Tariq Mustfa, age 10 - 'Ned's Circus of Marvels is a marvel of a book...because it was so action packed you feel you have to read on...I would rate it five star'
If you loved this, you might like these...