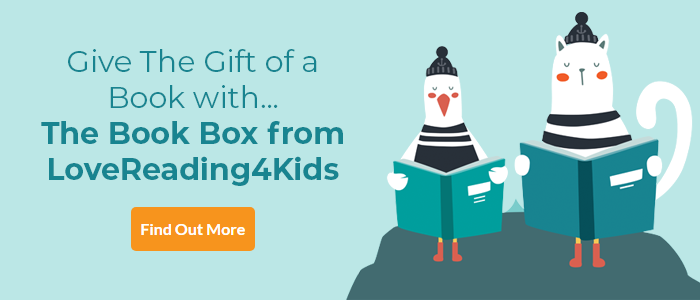 I Yam a Donkey Review
Cece Bell, best known for her highly praised graphic novel El Deafo, here turns her attention to the dangers of grammar – or rather the confusion, sometimes deadly, that can occur if its rules are ignored. Here a yam tries unsuccessfully to correct a donkey when it proclaims 'I yam a donkey'. As their back and forth exchange gets sillier, a groups of fellow vegetables arrive and the yam uses them to demonstrated the forms of the verb to be, ending 'we are vegetables' – at which point, the donkey eats them. Children might not follow all the grammatical arguments, but they'll love the donkey's cheerful incomprehension, and very much enjoy the book's moral 'If you is going to be eaten, good grammar don't matter.' ~ Andrea Reece
Lovereading4kids Back to School Favourites: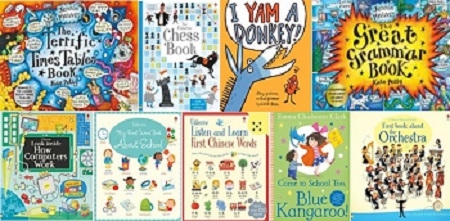 Listen and Learn First Chinese Words
The Terrific Times Tables Book
Come to School Too, Blue Kangaroo!
First Book About the Orchestra
Look Inside How Computers Work
My First Word Book About School
I Yam a Donkey Synopsis
I YAM a donkey! said Donkey. I AM a donkey! replied Yam. You is a donkey too? A Yam who hates sloppy pronunciation and poor grammar triest his hardest to correct an ungrammatical donkey. An escalating series of misunderstandings leaves the yam furious and the clueless donkey bewildered by the yam's growing (and amusing) frustration. The yam finally gets his point across, but regrettably, he's made the situation a little bit too clear...and the story ends with a dark and outrageously funny twist.
I Yam a Donkey Press Reviews
The wordplay is kid-pleasingly silly with a tiny whiff of sophistication...children will never hear eat your vegetables the same way again. Horn Book Magazine, starred review
In a linguistic landscape where literally can mean figuratively and flammable and inflammable are interchangeable, Bell's story celebrates the idea that language changes, and pedants who can't adapt will be left in the dust (or in a donkey's belly). Publishers Weekly, starred review
This irreverent, animated outing fairly begs to be read aloud, and children will demand repeat readings. Booklist
A hilarious battle of wits between cleverly anthropomorphized cartoon figures...Grab a teaching partner or fellow librarian for a crowd-pleasing dual read. Bulletin
If you loved this, you might like these...