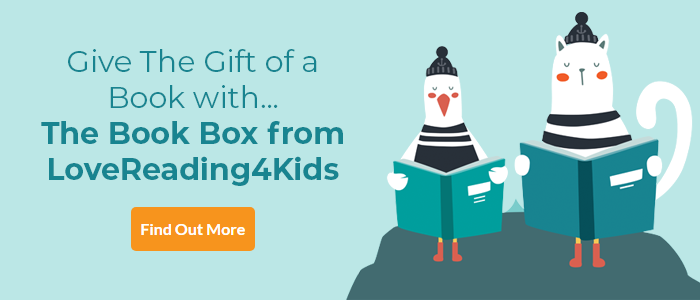 LoveReading View on Word of Mouse
December 2016 Book of the Month | In a nutshell: you'll believe a mouse can be a hero! | There are fast-moving, grab-you-by-the-eyeballs-first-page-in reads, then there's James Patterson! Boy, does this man know how to tell a story in a way that hooks kids and keeps them glued to the story to the end! His new hero Isaiah is a little mouse with a huge vocabulary and determination to match. Escaped from a laboratory, Isaiah is the only one of his 96 siblings to evade recapture, and even though he's bright blue, he manages to stay on the run, eventually freeing his brothers and sisters. He narrates his story in breathless no-nonsense prose that lets readers know exactly what's going on, and how he feels. It's peppered with his funny comments, while each chapter begins with a wonderfully grandiloquent Isaiahism. Regular black and white illustrations increase the excitement even further. Give this mouse a home! ~ Andrea Reece
Word of Mouse Synopsis
What makes Isaiah so unique? First, his fur is as blue as the sky - which until recently was something he'd never seen, but had read all about. That's right - Isaiah can read, and write. He can also talk to humans...if any of them are willing to listen! After a dramatic escape from a mysterious laboratory, Isaiah is separated from his 'mischief' (which is the word for a mouse family) and has to use his special skills to survive in the dangerous outdoors, and hopefully find his missing family. But in a world of cruel cats, hungry owls and terrified people, it's hard for a young, lone mouse to make it alone. When he meets an equally unusual and lonely human girl named Hailey, the two soon learn that true friendship can transcend all barriers.
Word of Mouse Press Reviews
Praise for the Middle School series:
"An excellent read" The Guardian Children's Website on Middle School: Lost in London
"A great pick for reluctant readers" Amazon.co.uk reviewer on Middle School: Ultimate Showdown
"Middle School is my favourite set of books" Amazon.co.uk reviewer on Middle School: How I Survived Bullies, Broccoli and Snake Hill
If you loved this, you might like these...