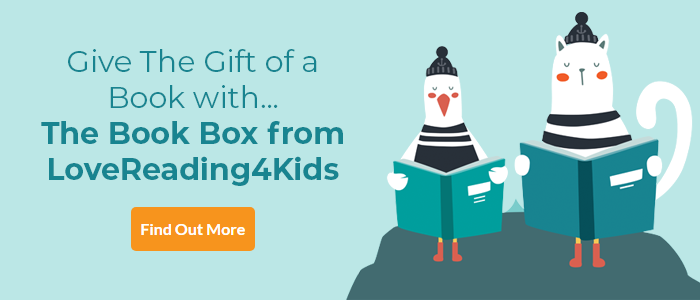 The Nature Timeline Wallbook Synopsis
Explore life on Earth with the most visually stunning timeline of evolution ever created, stretching back 4 billion years to the first signs of life in the seas. Then witness the emergence of multi-cellular life, the colonisation of the land, the reign of dinosaurs, mass extinctions, the migration of mammals and finally, the story of humanity from the first two-legged hominids to a world populated by more than 7 billion people today.
A3 in size and comprising a remarkable 2m long, fully illustrated timeline, it can either be read like a book or unfolded and stuck on a wall.
The The Nature Timeline also includes more than 30 newspaper articles, a 50-question quiz and a pocket magnifier. Perfect for 6-14 year olds but equally fascinating for adults of all ages. Created in partnership with experts at the The Natural History Museum.
You can see the Christopher Lloyd demonstrating his wallbooks in this video -
The What on Earth? Wallbook series includes -
The Shakespeare Timeline Wallbook
The Big History Timeline Wallbook
The British History Timeline Wallbook
You can find out more about The What On Earth Wallbooks at whatonearthbooks.com
The Nature Timeline Wallbook Reader Reviews
Kids love to read and so in addition to the review by one of the Lovereading4kids editorial experts some of our Lovereading4kids Reader Review Panel members were also lucky enough to read and review this title. Click here to read their full reviews.
Adam & Mia Goodman, age 14 & 10 - 'It is jam-packed full of information, which is readable but also includes a magnifying glass, which is fun to use! We found this a fun and informative book, PACKED full of information.'
Toby Little, age 9 - 'The drawings are the best drawings ever! I'm going to read this in bed lots, because you'll always find something new and interesting!'
Tomasz Hawryszczuk, age 11 - 'A fantastic book for learning about nature and the evolution of the animal species. Includes a brilliant wall chart and a magnifier as well as being a book. Highly recommend to everyone.'
Oliver Thorpe, age 10 - 'The Nature Timeline Wallbook is a fantastic book, with a two metre timeline, completely packed with snippets of information from the beginning of time...Books like this are the kind that inspire budding young scientists.'
Bella Rix-Clancy, age 9 - 'The Nature Timeline Wallbook has lots of information and is really really interesting. I think I will look at it a lot.'
Zoe Basson, age 9 - 'The Nature Timeline Wallbook is a very useful source of information on the development of the universe.'
Alexander Bisland, age 11 - 'I recommend it to 11+ students as it has some complicated words in it but younger children might find useful facts and information that they can also use for projects and schoolwork.'
The Nature Timeline Wallbook Press Reviews
Praise for the What on Earth? Timeline series:

"A gripping re-telling of the most extraordinary story ever told" The Independent

"Epic - this is history let out of the box" The Daily Telegraph

"Astonishing - perfect for all the family" The Sunday Times

"A truly epic undertaking, in terms of layout, typography, design and sheer scale of ambition" - Christopher Middleton, The Daily Telegraph

"I wasn't able to get to the camera to catch the moment of my 4 y/o grandson on hands and knees on the dining room table looking for dinosaurs and boats. Your heart would melt. Many thanks to you, Chris and all those that made these delightful posters." Ted Mead (grandparent)

"I wanted to let you know how fascinated my four boys are with the Shakespeare wall chart. They love it! They are aged 10, 7 and twins aged 6, and have had no contact with Shakespeare at all up till now - but can sit with it on their laps and pour over the pictures for ages! Then they ask questions (inevitable - the gory stuff!). Helen Hughes (parent)

"I have been reading your What On Earth Happened? book and it has inspired me to rethink my history teaching. The way you link one event/invention to another is brilliant. Would you object if I borrowed some of your content for use in my History class-notes?" Alex Kirkpatrick, Bishopsgate School

"Christopher Lloyd came to our school to give a talk and it was compulsory for me to go. I really dreaded it, and thought that it would be boring. However, to my pleasant surprise the talk was one of the most interesting talks I have ever listened to. It sparked in me a real interest in history and current events, so much so that I went home and got the What On Earth Happened Wallbook and the full book. I have chosen GCSE for history and will likely go on to study it at A-level. Thanks again for what you are doing and for inspiring me." Aidan Bartholomew (14 years old)
If you loved this, you might like these...