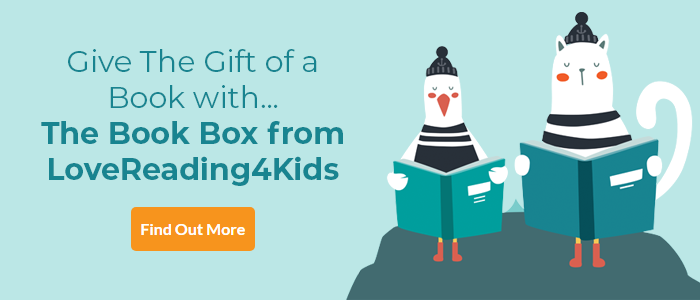 LoveReading View on The Incredible Billy Wild
In a nutshell: story of a boy and a dog that will tug the heartstrings
When Billy Wild finds a greyhound hiding in his garden shed it feels like a miracle, and as Billy is already writing to God (holiday homework), maybe it really is. Animals are important agents of change in children's literature and the arrival of Dog, as the greyhound becomes known, has a huge impact. Billy is sure that Dog will melt his father's heart, which she eventually does, but she brings Billy, his dad and his brothers all closer and helps them to be more able to cope with the loss of the boys' mum too. Nadin sets out unashamedly to pull on the heartstrings and succeeds completely, but she also fills the story with humour, and a real sense of life as it is lived. This is one to recommend to readers who enjoyed Millions by Frank Cottrell Boyce, another brilliantly funny and beautifully written book about love, loss and family. ~ Andrea Reece
The Incredible Billy Wild Synopsis
A story about dogs, love, family and freedom, full of heart and humour.
When Billy Wild's teacher asks the class to write a letter to their god, Billy's request is simple: Please send me a dog. So when he discovers a greyhound hiding in the shed, he decides someone must really be listening. With the help of his brothers, Billy sets out to hide her from Dad, who's far too stressed to add a dog to the mix. But keeping a greyhound a secret is a difficult task, and when Billy's classmate Paris enters them all in a local talent show, it becomes even harder! Billy must make a big, brave, wild decision - but it's one that might save Dog and hundreds like her. And it might just make him incredible...
This cover comes in four different colours, supplied at random. Which one will you receive?
The Incredible Billy Wild Press Reviews
Praise for Joanna Nadin's Joe All Alone:
'A gripping, heart-warming contemporary story about a young teenager forced to make difficult decisions in order to survive' – Book Trust
'This book highlights the best and worst of humanity while tackling these highs and lows from the beautiful, naïve, vulnerable perspective of a child' – welovethisbook.com
'A gem of a book that catches the heart and lifts the spirits' - Tanya Landman


If you loved this, you might like these...