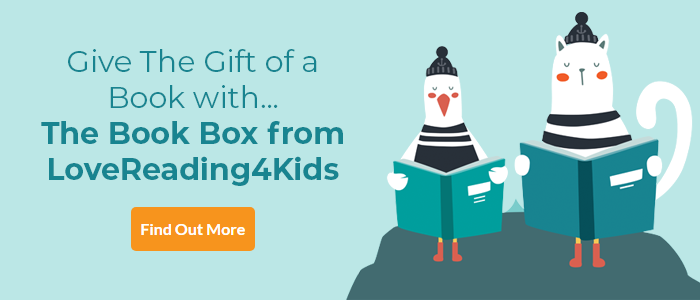 Bad Mermaids Review
June 2017 Book of the Month Sibéal Pounder has won herself a band of dedicated young followers for her series Witch Wars, a mix of junior witch adventures, magic and fashion, and they'll find just as much to like in her brand new Bad Mermaids. This takes readers under the sea in the company of three of young mermaids, Beattie, Mimi and Zelda. They are enjoying life on land when they are suddenly summoned back home only to discover that Lagoon Queen Arabella Cod has been fishnapped, and a strange new queen, called The Swan, has taken her place. The adventure that follows bubbles with fun from start to finish; three funnier, feistier or more fashion-conscious friends would be hard to find, fishtails or not, and their story is told with huge amounts of flair. ~ Andrea Reece
For more stylish reading for this age group see Chris Riddell's Ottoline series.
Bad Mermaids Synopsis
Mermaids Beattie, Mimi and Zelda are enjoying a summer on land with legs when they receive a strange CRABAGRAM ordering them to return home at once. Some seriously BAD MERMAIDS are on the loose and the girls are the only ones who can stop them. If they're going to save the day, they'll need answers. And a clam car. Definitely piranha-print nail polish. Possibly not the talking seahorse. CAN THEY DO IT?
Filled with magical mysteries, fabulous fashion, and a serious piranha problem, Bad Mermaids brings a whole new twist to the underwater world of mermaids. If you enjoyed The Little Mermaid, you'll love this too!
Bad Mermaids Reader Reviews
In addition to the review by one of the Lovereading4kids editorial experts some of our Lovereading4kids Reader Review Panel members were also lucky enough to read and review this title. You can read their full reviews by clicking here.
Hermione Chaytors, age 8 - 'This is a brilliant book. Bad Mermaids deserves 5 stars!'
Annabelle Cassidy, age 8 - 'Bad Mermaids is a really good book because it is exciting and adventurous and sends you into a magical world of watery fun.'
Robyn Chorley, age 8 - 'I love this book, the characters are funny and I especially liked Steve the Seahorse.'
Bad Mermaids Press Reviews
"Twenty thousand laughs under the sea. Dive into a fin-tastic, madcap adventure that's funnier than being tickled by a giant octopus. Bad Mermaids - swimming with snarks" David Solomons
"From the author of the brilliantly funny Witch Wars comes a brand new series set in an underwater shell-studded metropolis. Get ready for some feisty mermaids, evil piranhas and magical mystery mayhem" Fiona Noble Bookseller
"Delightfully silly and often snort-worthy…With its subtle but heartfelt messages about feminism and the power of individuality, Bad Mermaids is surely the beginning of another hit series." – BookTrust
Praise for Witch Wars

"Wonderfully funny and fun" – The Phoenix

"Fizzing with fun…The short chapters and delightfully imaginative black and white illustrations make it easily accessible for young readers" – Daily Mail

"Fabulous fairies and fashion-forward witches battle it out in this lively read." – Observer

"Pounder writes with a wicked sense of humour and offers an interesting take on the witchy archetype" – CBI Reading Guide

"Crammed with magic and mystery, fashionable spells and properly laugh out loud humour. My seven-year-old super fan's most anticipated book of the year" – The Bookseller

"It is jam packed with adventure, magic and silly spells, as well as feisty, brave protagonists." – BookTrust

"Magic and mayhem rule in this ebullient romp of an adventure." – The Guardian

"Completely bonkers fun, from the brilliant inventions (underwater beauty spas) to the glitzy characters." – Mumsnet

"a glitzy, witchy new series full of adventure and fun" – WRD Magazine
If you loved this, you might like these...