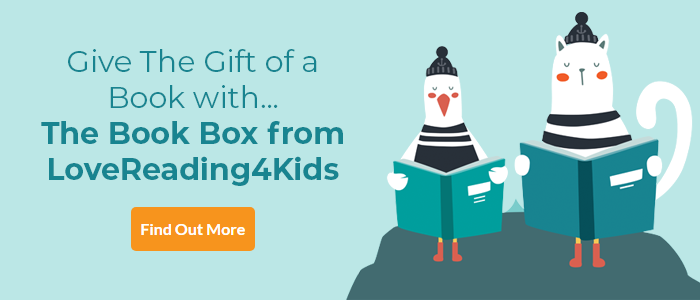 Wintersmith Review
Wintersmith is another jewel in the wonderfully absurd crown that is the Discworld. Tiffany Aching grows in knowledge and power as she steps into a dance with winter and begins a, shall we call it… flirtation. As Tiffany grows older in these books, so the content becomes richer and a little more adult. While The Wee Free Men and A Hat Full of Sky can quite happily caper into the thoughts of a nine year old, I feel the third novel is more suitable for slightly older children. Do you need to have read the first two Tiffany Aching books, yes you do actually, to enjoy the sheer magic of Terry Pratchett's writing as he takes the world we live in, and while making fun of humanity, also allows us to see the sheer wonder. Wintersmith is a gorgeous, wickedly funny, dancing delight of a novel and as it joins the first two Tiffany Aching Novels, it snugly fits right in. ~ Liz Robinson
The Tiffany Aching Discworld books are in order:
Wintersmith Synopsis
Witches are odd. That much is clear to Tiffany. But she likes them...In an odd sort of way. Just as she likes Roland...In a friend sort of way (which most certainly isn't odd). But Tiffany hasn't really got time to think about Roland, because she has accidentally danced with Winter himself - the Wintersmith. And now the Wintersmith has a bit of a crush on Tiffany. According to her friend Daft Wullie, if Tiffany kisses the Wintersmith (an awful thought), her nose turns blue and fall off. According to the witches, if she doesn't shake off her admirer, there will never be another springtime...
For more about the Discworld series visit www.terrypratchettbooks.com
And there is more information on the Puffin website. Meet the heroes of The Wee Free Men here and find out more about Terry Pratchett with a great introduction written by fellow author and fan Dave Rudden.

Wintersmith Press Reviews
Pratchett's one-liners, the comic dialogue of the Feegles, the satire about teenagers and the credulousness of the ordinary folk make for a characteristically entertaining mix The Sunday Times
Terry Pratchett kicks the bejaysus out of JK Rowling ... If you haven't read Pratchett before then give yourself a treat and buy this book In Dublin
Exhuberant energy and humour The Children's Bookseller
Charming in every sense of the word. Beautifully written and at times highly comic, it is an extraordinary achievement Books for Keeps
Sure to be as popular with both children and adults as all his other books Croydon Advertiser



If you loved this, you might like these...