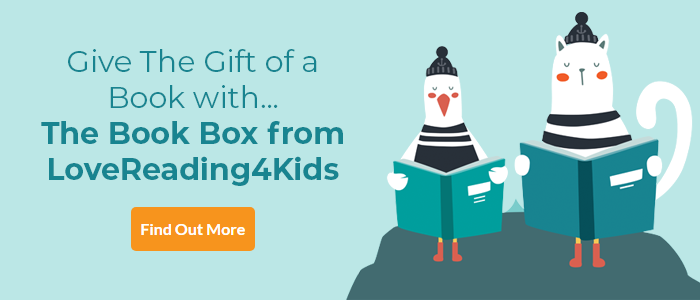 A Hat Full of Sky Review
Terry Pratchett's Tiffany Aching books are a must read (by children and adults), and the second novel in the series is an absolute delight. When Tiffany steps out of her body to check her outfit (as there's no mirror to hand), something deeply dark and deadly notices and decides to take her place. Tiffany is fascinating, clever, brave and as well as first thoughts, she has second and most importantly third thoughts as she pits her wits against the hiver. The Wee Free Men run wild through the story, stamping on propriety and giving spelling a good kicking. As I chuckled, I also wondered, and stretched my own thoughts out into the world. Terry Pratchett's ability to write for any age, to make you roar with laughter and then in the next breath, consider and wonder, ensures he sits at the top of the author tree for me. A Hat Full of Sky cements Tiffany Aching's place in The Discworld, what a wonderful series within a series this is. ~ Liz Robinson
The Tiffany Aching Discworld books are in order:
A Hat Full of Sky Synopsis
Tiffany Aching is going 'into service': to be a lady, no less, a maid in a big house. At least, this is what she tells her parents. Really, Tiffany is going away to learn magic. But making friends with fellow witches is always difficult when an invisible-being-that-cannot-be-killed takes over your body - stealing money, and threatening violence. Tiffany must use all her witchy cunning to reclaim what's hers. Luckily, she has a bit of help. What's tiny, Scottish and blue all over? A Nac Mac Feegle of course - the rudest type of fairy, and handy to have in a tight spot...
For more about the Discworld series visit www.terrypratchettbooks.com
And there is more information on the Puffin website. Meet the heroes of The Wee Free Men here and find out more about Terry Pratchett with a great introduction written by fellow author and fan Dave Rudden.
A Hat Full of Sky Press Reviews
Pratchett's ear for dialogue is superb ... His deep feeling for landscape, animals, kindness and courage make his adventures deeply satisfying as well as clever The Times
Oodles of dry wit, imagination and shrewdly observed characters Independent on Sunday
A great Pratchett strength is the sense that if the jokes ... were dropped there would still be a good, engaging fantasy thriller here Independent
Fantastically inventive and humorous fantasy adventure. Fans will be sky high The Sunday Times
Funny, typically humorous ... A must for any Terry Pratchett fan ... With its witty and slightly confusing plot-twists and hilarious dialogue, this is, without doubt, another great children's book Bristol Evening Post
If you loved this, you might like these...